WhatsApp For Pc, Have You Tried It?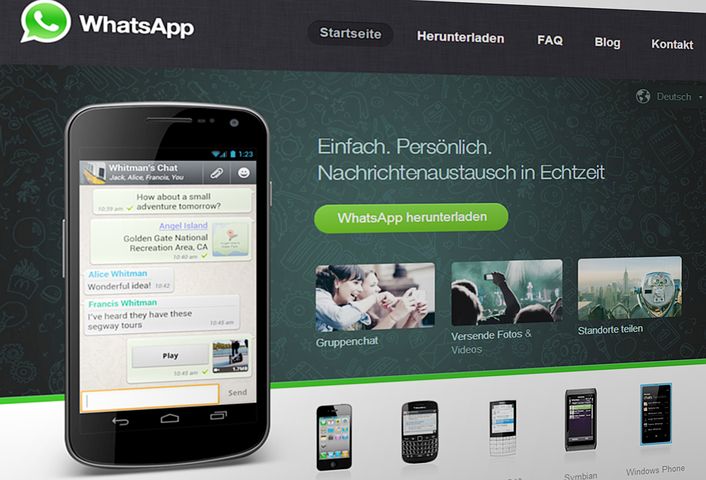 India
December 22, 2017 1:34pm CST
I had no idea that you could use your Whatsapp on your Pc, It's really better then you use it on your mobile. I use Whatsapp addon on my firefox browser which easily connects to my whatsapp by just scanning the QR code. I tried on my husbands suggestion and believe me using WhatsApp straight from your Pc is much better instead of picking up your mobile while working. The best thing is I can use the physical keyboard which is way to convient then using the mobile touch pad. WhatsApp for Pc could be the best possible option you could have while working on your desktop or laptop. I suggest you should give it a try if you havent till now. Image Credit: Pixabay
8 responses

• Daytona Beach, Florida
22 Dec 17
Glad you enjoy it. No one to message and I have enough apps on my PC already.




• Philippines
22 Dec 17
WhatsApp is just a messenger for me


• India
25 Dec 17
@m_audrey6788
Good Morning Merry Christmas my friend



• India
22 Dec 17
I have tried whatsapp web its really convient


• United States
23 Dec 17
I've never used this app before, but I will look into it.


• Philippines
23 Dec 17
I have it on my Mac and my iPhone. The reason why I downloaded it on my Mac is because when I'm working on my computer, I don't want to pick my phone up. But when I'm out of the house of course, it's more convenient to use it on my phone. So can't really say it's much better on my computer than on my phone. Both work conveniently for me.

• Philippines
25 Dec 17