Good night, dear lotters.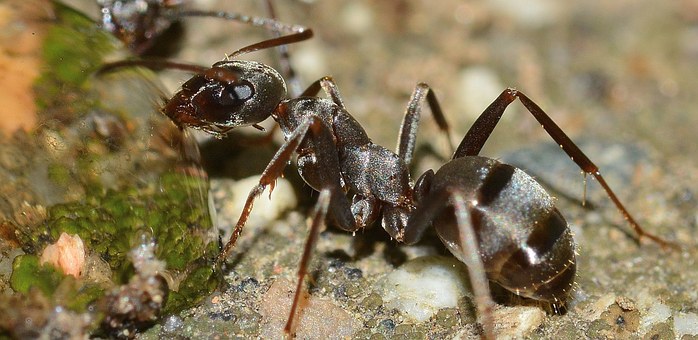 Chile
December 26, 2017 7:56pm CST
It is early to say good night. But due to my having to have the windows open (too hot) there is a bug that I will have to kill before I go to bed. I hate bugs. Even a fly is something I am not fond of. Just a while ago, I was bit by a very small ant that had probably come into the house with the apricots. Probably I´ll watch TV with the lights on, if I don´t catch the bug. Wish me luck. See you tomorrow. Sleep tight.

10 responses


• Switzerland
27 Dec
@marguicha
So true, like those horrible mosquitoes and the ants.

• Chile
27 Dec
@LadyDuck
We don´t have mosquitoes here, except if you have some still water somewhere. And ants usually understand my language: They live in the garden and I live in the house

Yesterday, there was a deaf one that came in with the apricots.


• El Paso, Texas
27 Dec
I hate when they bite then vanish, there are so many tiny biting bugs here.

• Chile
27 Dec
We are in summer and it seems they all come out.


• El Paso, Texas
27 Dec
Here they are worse in Spring and Autumn
@marguicha

• Chile
27 Dec
@rebelann
Here the ants work during summer and autumn to fill their pantries for winter


• United States
27 Dec
I hate all bugs as well. Goodnight

• Chile
27 Dec
I got up already. A warm morning here.


• United States
27 Dec
You should be waking soon. I woke a while ago.

• Toronto, Ontario
27 Dec
I'm like you and absolutely hate bugs of any sort. If my husband is not around to kill them I try to do it myself but only kill them if they are 'small' bugs--lol!

• Chile
27 Dec
Some bugs are very small, yet bite. It was the case of last evening´s ant.

• Philippines
27 Dec
Bugs are a total disturbance and annoyance too. I hope you slept well without being bitten by bugs and ants.

• Chile
27 Dec
I killed the ant, but cannot find the flying bug.



• United States
27 Dec
I hate bugs also, and I hope you kill it soon.

• Bunbury, Australia
28 Dec
I'm not that fussed about bugs either. I usually kill them if I find them.