Memories NewYears Eve 1967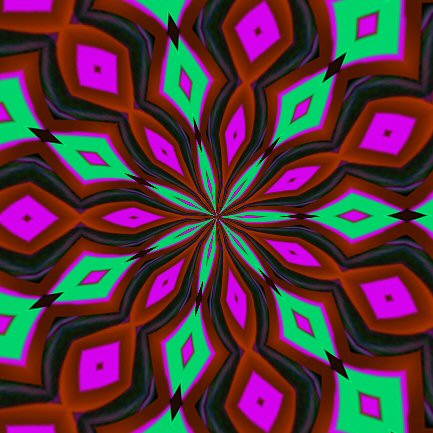 Garden Grove, California
January 1, 2018 3:01pm CST
It was a vedry dense fog that New Years ve and we decided to ttake our two ids and drive to Log eacyh to see a movie for New Years eve. My hubby loved to take oir wo toddlers with ys to celebrate the various hikudays He said they learned niot to misbehave when in public, The were really two go od little kids, The fog was the worst ever so we drove very slowly. When we arrived at' the theater we wer disappointed to learn that the movie was restricted, adults ojly.,My jubby saidi tf kids cant se it, its notfor us ajyway, So we foud a good restaurant and had a lovley diner Loing Beac has siome wodeful restaurants, ' B te time we got back home the fog lifted ujst as we got to our 'home town, Both ids wee asleep so we puit the to bed , We turned o n te Bto DickC;arl NewYears on Tim,e square and we watched the ball drop to signify Midnight and the New Year Webph declared haat was he best New Years eve wead spent I remember how petrified we felt to learm we had driven on he center of the road all the way in the fog We were so colicky niot to have had a head on collison One orginal post and g graphic by P Hatley copyrighted 2018
7 responses

• Pamplona, Spain
1 Jan
Very dense fog nearly had us over the edge of a high cliff too once coming back from seeing somebody sing in a Disco thing ages ago. When I saw how close we were to the edge of the cliff heart was in my throat and I told him quick go further in we are right on the edge. Fog was very very dense very bad. So lucky also that we did not go over the cliff.

• Garden Grove, California
1 Jan
thje stretch y of road dfrom Launa Beach to Dana Point is wisty high and prone to gog mamy bad accidents happen on it some went over the cliffs too

• Pamplona, Spain
1 Jan
@Hatley
Yes any area when you cannot see because of the fog is really scary and we were just so lucky to escape a near bad accident. You were very lucky too not being able to see where you were going properly to get out safe and sound.



• Garden Grove, California
3 Jan
@lovinangelsinstead21
ues nwe were luckyniotto meet acar coming towards us wow that would havebee a bac accdet


• Canada
1 Jan
Glad it all turned out well that night in spite of the dense fog. It is scary driving in those conditions.

• Garden Grove, California
1 Jan
ywe followed a yellow car ihedense og all he way hime en saw wehad driven inhe middeiof ha road wewerelucky nwecould] jave had a ead n colison

• United States
1 Jan
@Hatley
thank you for sharing your story with us.Happy New Year

• Garden Grove, California
1 Jan
@amadeo
we had ore fun by ntaiingoiur kids with us theyleaned hos to behave in public never were any trouble either


• Boise, Idaho
2 Jan
Fog can be very scary. I enjoy looking out on it and watching it thicken late in the night. But I don't care to be out in it.

• Garden Grove, California
2 Jan
I was really nervous alltheway here and bac tilwe ran oiut of the fog

• Boise, Idaho
2 Jan

• Roseburg, Oregon
2 Jan
At least you did have a nice meal.

• Garden Grove, California
3 Jan
uyes and the chidren reallyenjoyed the oiuting too

• Malaysia
1 Jan
Such a lovely way to spend a day with kids, thanks for sharing

• Garden Grove, California
2 Jan
yes the kids enjoyed it qnd so did we


• Garden Grove, California
2 Jan
thanks we really had futhat ight even f we could not go to the ovies


• Garden Grove, California
3 Jan