Rain, rain and more rain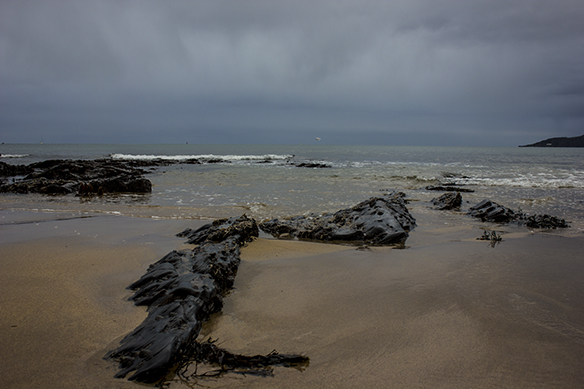 January 2, 2018 5:35pm CST
Rain, rain and more rain What a day it's been raining from the word go this morning and never seem to stop. I do really hate Plymouth the amount of rain that seems to fall from the sky. This last week or so, maybe 10 days it seemed to have been nothing, but rain and I've gotten soaked more than once because of it. The photo which was taken about 3 weeks ago at the beach, that day too was cloudy, and it's seemed like it would rain but didn't which was good. I would like to get out and take more photos this year.
10 responses


•
3 Jan
Oh, no not rain, I wish it would just go away.

• Switzerland
4 Jan
@kevin1877uk
Today is dry, even too warm, from tomorrow the rain is back and it will stay for many days it seems.


• Kathmandu, Nepal
3 Jan
Ohh but here is sunny day fir this weekend.

• Kathmandu, Nepal
6 Jan


•
3 Jan
You can have it back anytime you like, Barry.

• Manchester, England
3 Jan

• Portugal
2 Jan
It is raining here too and It seems It will keep during the next days.

•
3 Jan
Oh, about the same here, rain most of the week from what I've seen of the forecast

• Winston Salem, North Carolina
2 Jan
No rain here, but it hasn't been above freezing since Saturday.

•
2 Jan
Oh, that's not good, I hope it warms up soon.

• Winston Salem, North Carolina
3 Jan
@kevin1877uk
The weather forecast is not very promising at the moment. Thankfully we have LOTS of well-seasoned firewood.



•
3 Jan
Onc it starts it never really knows when to stop raining.

• Los Angeles, California
3 Jan

• Cuyahoga Falls, Ohio
3 Jan
Happy new year Kevin! We have the cold, had snow, and should be getting some rain this week.

•
3 Jan
Happy New Year Kirsten, hoping the weather gets better.

• Cuyahoga Falls, Ohio
4 Jan
@kevin1877uk
Happy 2018 Kevin. Right now it's still cold and tomorrow it would be zero degrees. But it'll warm up next week for sure.

•
8 Jan


•
5 Jan
We only get rain in the winter and last night it started and something is going on out there now. The wind is so strong.