Bubbles And The Box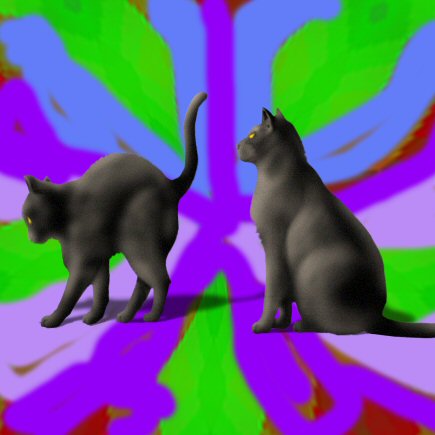 Garden Grove, California
January 16, 2018 11:08am CST
Bubbles is bored ad as usual Mistress is paintingl He decides he does not want to goouitsilde ass raining' so he ventres to the hall and attic stairs. Being a cat of cuiropis nare e sees a opem box Bubbles s,mells a tuna fishe sandwich comiog from box' He dumps the box, out rolls apples, cjocolate bars, And a strange little girl. She had rtan away home Bubbles was busy eatimg thesandwich. She giggledl"black cat,you dumped my lunch She grabbed the sandwich from Bubbles He scratched her and got the sandwich back eating as she screamed. "Wjujat on earth wo are you and no do not hit the cat." The girl said"its raising so I came insde .I am April.bad c at he ate my sandwich.' Mistress grabbed her." Wjho are uou and no don't hit the cat ' " Auntie im your niece April: She kicked poor Bubbles Bubbles jumped on her leg and proptly bit her. Mistress picked up the child and the food and box' "Wrong house Bubbles off to Mrs. Jones Mrs; Jpnes was not thrilled to see April "Apri our mom called me you ran away Your mom called. I told jher no I will jot have you here You mistreat my animals." We leave as Mrs Jones drives April 20 miles home Our two friends arein the den seated in the old rrocker One original post andd graphic by P Hatley copyrighted 2018
2 responses

• Daytona Beach, Florida
16 Jan
Glad it all worked out alright for Bubbles.

• Garden Grove, California
16 Jan
thanks me too mistress was reallyupsetr withthe chid as he ep t hitting Bubbles

• Boise, Idaho
16 Jan
Shame on that cat. That little girl doesn't sound like a good friend for Bubbles to have.