Brian Kesinger uses Tea for Ink; Is That a Waste of Tea?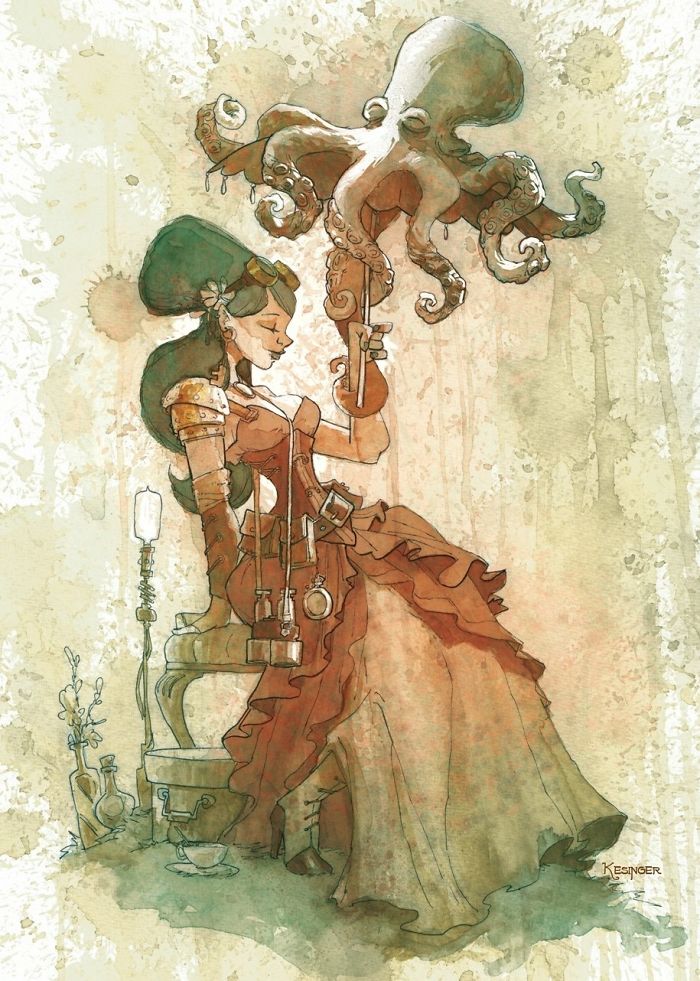 Oklahoma City, Oklahoma
January 22, 2018 7:26am CST
My "Bing Rewards" dashboard-page sent me to a 'collection' (image-search) of Brian Kesinger's paintings, most of which use tea instead of ink. I 'dug a little deeper' and found this blog describing a little bit of
why he uses tea
---basically, because he's "an artist" ('street-artist' for Disney animation) ... 'making art' is what he does, and "using tea as ink" just 'entered his mind'

https://www.boredpanda.com/steampunk-tea-paintings-brian-kesinger/ What's the difference between 'tea' & 'ink' anyway (except that one is 'drinkable')?
2 responses

• Italy
22 Jan
Maybe when you're tired of a painting, you can just dip it into a warm cup of water and enjoy the tea. I like these original ideas, I don't think it's a waste.

Those pieces probably smell better than those menstrual blood paintings, if you've heard of them before. Eww but cool original idea still.


• Philippines
22 Jan
Ink is the only thing I know that can write. But maybe tea is something else.