When is your mind not your mind? Answer: When it's an illusion.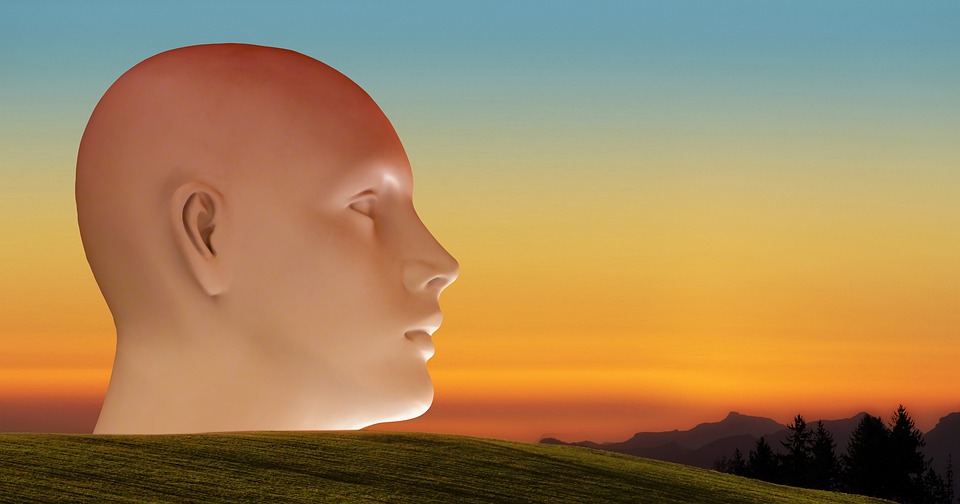 Australia
February 4, 2018 4:07pm CST
"If one searches to find out what the mind is, then there would be no mind at all. This is the straight path." Sri Ramana Maharshi, (1879 to 1950), that great Indian spiritual giant said this. What could he have meant here? I guess what he really meant is that love is the only element required of anyone. The mind, like the body, and the rest of the outer garments, (emotions/feelings/thoughts etc) are just that, superfluous to the real task of loving. They are all necessary though, just the same. All of these parts of us can help us to reach that highest level of loving, on a path that, firstly involves the mind, and then finds its own light instead developing, even as the beacon of God's love burns brighter in you, the more that you unconditionally, consciously align yourself with God's love in you being you. Photo Credit: The photo used here has been taken from the free media site: pizabay.com Your mind minds you as if the real you doesn't matter unless you mind it instead.
5 responses


• Australia
8 Feb
It's funny, but that is exactly what I was thinking that Ramana was not saying here. Mind power is a myth, an illusion. If we think our power comes only from our mind, we lose contact with our soul. He says there is, in reality, no mind at all. It is a mere creation, as is our body, thoughts, and emotions, and all of the other outer garments that we wear. The only real reality is soul, or our place within God. All is God. Separations serve little purpose on their own.

• Singapore
9 Feb
@innertalks
Interesting but body undergoes change when there is no life in it. So it is tough to pinpoint the loss of weight relates to soul - siva


• Singapore
5 Feb
I agree mind adds color to our thinking and we are partial then. We should align ourselves with all as one and then love triumphs over emotions and feelings. The "us" and 'them" divide is the crux of all issues when the reality is we are in this life together. For that we should flow with the love that oils the whole process. Step away from all illusions to see the oneness in all glory - siva

• Australia
5 Feb
Thanks, siva, to be colour blind mind not be exactly nice either, lol, but when we colour our thinking, we distort the true colours underneath usually, and I guess that's what you mean here. We do not see the woods for the trees. We missing see the oneness that everything is a part of too. We are one with God, not separate from him.

• Singapore
6 Feb
@innertalks
Yes, enjoy the unity in diversity. Diversity is to add colour in a positive way for us to have a ball of a time. However, we have every opportunity to play our part too so make our lives truly fulfilling - siva

• Australia
6 Feb
@Shiva49
Thanks, siva. You always add something positive to my discussions here, and it seems like you do this to all of the discussions you add a comment to too. It certainly helps to pull us all back into the light. Thanks, siva.


• United States
4 Feb
I'm not sure I can wrap my own mind around these type of ponderings. I enjoy quotes and inspirational writings, but some are probably far beyond my understanding. Many times they are written as if they are poetry and can be interpreted in different ways.

• Australia
4 Feb
Perhaps the whole point here is to not to think about his quote with our mind at all. If we can feel the deepness of his quote in our hearts, we can know its truth, and not involve our mind in it at all. I think he means that we often try too hard to find answers and to search things out with our minds, which keeps us in our mind, but when we try to search the mind, with itself, eventually we get into a loop, tiring ourselves out so much that we then give up trying to find out the answers with our mind at all. At this very moment, we fall into the reaches of our heart. We know without knowing with our mind. We just know.

• Yogyakarta, Indonesia
5 Feb

• Yogyakarta, Indonesia
7 Feb


• United States
11 Feb
How much illusion exists? People choose to see what they want to see. Choosing is part of the journey to learn how to Love Unconditionally. It is so easy to make our journey easy. On the other hand, until one Understands those choices, one will choose them just to Discover what they really are.

• Australia
12 Feb
In some ways, no illusion exists, except that which we accept in ourselves. So, I would agree with you there. People do choose what they want to see. All is real as it can be for you, based on your current mindset, so it is true, we create our own levels of reality. This means that even though ultimate truth exists too, we will never find it, if we follow illusions instead. This is why we must learn discernment and how to separate the sheep from the goats and how also to see the forest as well as the trees, and even the wood too.