Finally I Baby Has Come on My Lap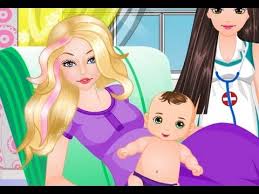 February 5, 2018 6:32am CST
Dear Mylot friends ,I was away from Mylot as I was in the hospital due to delivery.On 29th January I gave birth my first child.It`s a baby boy.Though I was in pain for 2 days when I watch my baby forget every pain. I had a normal delivery and my baby is fine. I would like to share my happiness with all of you.My joy knows no bound while seeing my little baby.
10 responses


•
6 Feb
I have a heavy pain but the baby came out I forget everything.I`m very happy.


• United States
5 Feb
oh that is wonderful news. I wish the best to you both. What is the baby name you chose?




•
7 Feb
Thanks.Now I realize what is motherhood.it`s really a wonderful experience.


• United States
5 Feb
Congratulations on that wonderful baby of yours. So happy for you!!!

•
7 Feb
@Corbin5
Thanks for the nice flower.So lovely.


• United States
5 Feb
Congratulations to you on your having your baby. Glad the child is healthy.

• Pamplona, Spain
5 Feb
All congratulations to you and yes you forget everything when you have a baby. Good that the delivery was normal too.





• Philippines
5 Feb
congrats. at last youre suffering is over. im the same when i gave birth to my daughter it only took me 3days in a hospital and youre right its such a relief when you see youre first child ever and carry them with you