7th Heaven

United States
November 27, 2006 2:10pm CST
Do you watch the TV show 7th Heaven on the WB or CW I guess now it's called? I love this show! I'm so glad that they brought it back after cancelling it. I was really upset with the way it ended when we thought that was the last episode. Do you think when they kill Eric off that will be the end of the show?
6 responses

• Philippines
7 Dec 06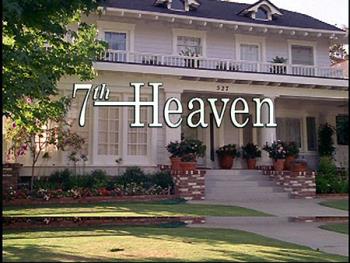 I do I do! I like 7th heaven! I think i liked it from the first time it was aired in our country (Philippines). I like to wait during holy week as we usually air 7th heaven episodes nonstop! wow! that's cool! But I guess it has stopped airing now?Out of topic: Add me up as a friend you might find other TV shows I like.

• United States
5 Dec 06
I don't think that Eric dieing will be the end of the show. They will show have the family deals with him dieing and how they grow in their faith and what-not. Besides, I don't think he's going to die. In the preview they show the possibility of him having a say or at least voicing an opinion. So honestly it could go either way, but I do think that it won't be the end of the show. The viewers won't let that happen. That's why we even have this season. It was suppose to end last season but they had such high ratings that they kept it. YEAH!

• Italy
5 Dec 06
Is an series tv extraordinary is beatiful,i watchin in italy