My 5 Minute Journal: 2018-Feb-12 - Declutter again!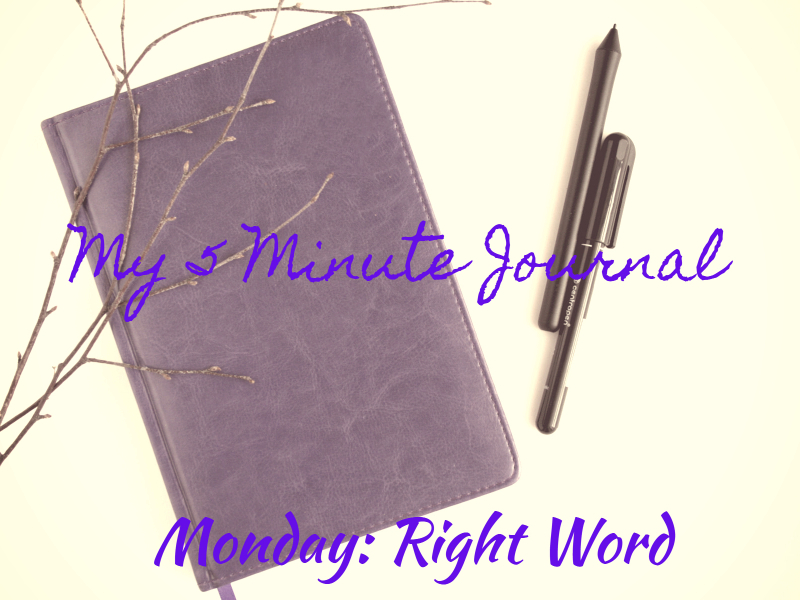 Malaysia
February 11, 2018 7:19pm CST
Top 2 To Do: 1) Declutter my dining room and clean the fridge - I guess I will just concentrate on this! 2) Complete crocheting the dog for my little girl. 3 Amazing things that happened yesterday: 1) The kids played happily together with a neighbor kid for the whole morning and until after lunch. 2) The kids enjoyed spending time in the book store, even my baby enjoyed the time being there. 3) My little girl managed to save my baby from falling down from a table. They were playing on the table which is not really tall, before my baby's head hit the floor, my little girl was able to hold his head and prevent him to hit the floor. She was excited to tell me that she has saved the little brother, and I was really grateful for that. ************************ How was your day? What would you like to achieve today? ************************ Practice for today: Right Word.
8 responses


• Malaysia
13 Feb
That's actually not a tall table, but just kids' table, so I think it should be fine. Actually my children are fine with climbing up and down, but it's the neighbor kid who accidentally made the table unbalance. Well, I know accident happens. I will look after them more closely next time.



• Orangeville, Ontario
12 Feb
I have the same goals every day but never achieve them all. I don't usually plan on making a dinner, especially not in advance. But I took some chicken out last night and put it in the slow cooker this morning so we will be having a dinner tonight for a change. (Hubby's had enough Frosted Mini Wheats!). Every day my plan is to get an hour on the treadmill, hopefully get to stream on live.me for a couple of hours, and get to writing on my novel. Mostly the treadmill has been something I have accomplished the most. Since the new year I have only worked on my novel once but i have been writing in my journal (though not daily). I'm not streaming as much as I used to so I need to get back to that. It's a matter of planning and having enough hours in the day and dealing with my chronic fatigue.

• United States
13 Feb
Sunday I worked on my latch hook rug. I hope to do another row on Thursday since I will be busy this coming weekend. Yesterday I watched a movie and read some. Today I finished reading that book and got the mail. I hope to do some work today.

• Bunbury, Australia
12 Feb
That's good your baby didn't hit his head. These things happen so quickly.

• Philippines
12 Feb
I would have freak out if there are kids in the bookstore specially if I'm the staff or manager. But then again I hope the kids didn't break anything, I wouldn't want to ruin their own happiness.

• United States
12 Feb
So glad for the quick reflexes of your daughter. It seems we are always one step away from a disaster. I'm decluttering as well