The Old Trunk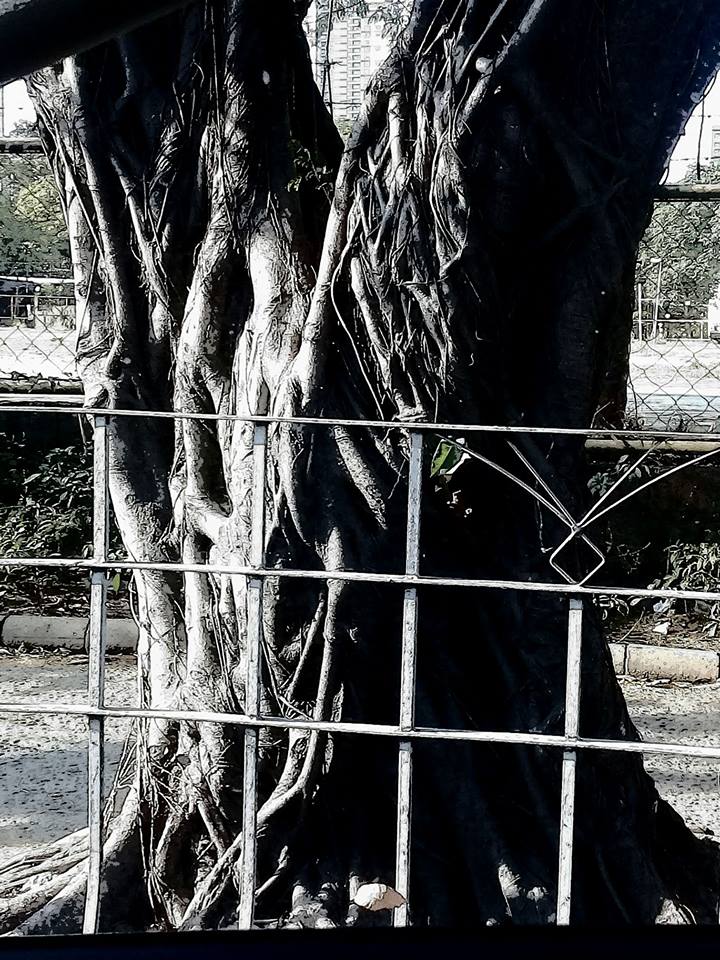 Philippines
February 17, 2018 12:39am CST
Wherever I walk, my eyes are always drawn to trees. In my country, acacia trees stand tall and firm. The roots are huge and many times, people stop by under the tree and sit upon the roots. The canopies are, of course, a respite of a shade from the sun, scorching on summer's day. Then there are the mango trees, seems almost every homeowner's choice as the home tree. Needless to say, the mango fruit is very expensive. This morning, I stopped right under a tree at Buendia Avenue, on a red light. Right to my right , as I turned my head, was a huge, old trunk that instantly caught my attention. The bark was like interwoven that I scrambled for my cellphone to capture the image. Probably nothing to it but still, for me, trees have life and they have stood witness to many of us passing by, on the very same ground. This tree must have seen so much sadness. Do not worry, Tree, I'll whisper hello to you evey time I pass by.
7 responses

• Pamplona, Spain
17 Feb
Trees are our friends and they give us their lungs to be able to breathe better oxygen. What a nice photo and thought for the tree. I have a tree that is not growing well and I send love to it and its recovering very slowly too.

• Philippines
17 Feb
Oh, I do hope your tree gets well. Two summers ago, my avocado tree succumbed to the heat. I was devastated. I love avocado very much and it is kinda expensive in the market. I planted a mango tree in its place. The mango stands five meters high now. Ha ha. Mango fruits are priced at sixty pesos each at the grocery. I told the saleslady I was not buying gold but a mango. Sigh. Keep comforting your tree.

• Pamplona, Spain
17 Feb
@eileenleyva
I am doing my best to encourage it as all the others have done so much better and it was almost pulled up but I don´t give up so easily either. Wow does a mango cost that much? Like buying gold and don´t worry things are getting to be like that here too. Five metres high for a tree that is very high and well done to have grown it so high. How long before it gives you mangos?

• Philippines
18 Feb
@lovinangelsinstead21
An apple and a Sunkist orange cost fifty pesos each. The mangoes are homegrown, I do ask why it is so expensive. No one would give me an answer. Sigh. So I buy bananas and papayas. Grapes is more affordable than the mango. Perhaps in a couple of years, my tree will bear fruit. I will have joy picking. I like your resolve to stand up for a life, and for a tree at that. So many people have taken trees for granted. But trees help so much to clean the air.


• Genova, Italy
20 Feb
VERY GOOD! You are wonderful!

Trees are living beings. They deserve to live. No one should ever be cut!

• Philippines
22 Feb
Yes. I am an enemy of anyone who disrespects trees. I am drawn to the green canopies wherever I go. They seem to be showering me with graces all the time,

• Genova, Italy
22 Feb
@eileenleyva
Indeed. Trees are creatures and deserve to live! Wood should not be produced! other materials can be used! Tell me something. Do you have any wooden objects?

• Philippines
23 Feb
@alberello75
I've cried for the trees. Nope, man will always be cruel, trees will be cut and wasted. My resolve is to gather seeds and plant them in pots and give them away for planting,


• Philippines
17 Feb
I believe that. I shall never have the best oxygen needed for breathing have I not the trees so willingly giving.

• India
17 Feb
@eileenleyva
not only oxygen, they look marvelous and gorgeous with various shades of green


• Philippines
17 Feb
@nomus24g
Very true. Joyce Kilmer wrote it right "I think that I shall never see a poem as lovely as a tree."


• Philippines
17 Feb
i love trees but not the bad elements living inside as you know how it is here. we cannot judge them because they had a lot of benefits. i missed the times i climb on our alatiris tree way back 80s-90s

• Philippines
17 Feb
Actually, I do not think that something so good could be bad. I do believe trees have spirits. But all we have to do is to say, 'Excuse me, Tree, may I pick your fruits or may I lean or sit on you?' Trees love us dearly. I call it aratelis, the sweet red fruit that is every child's preoccupation in the 70's and 80's. A bird planted an aratelis on my wall. I have been wondering where to replant it. Ha ha.

• Philippines
17 Feb
@eileenleyva
you can replant it on youre garden/backyard if you like. i missed these trees and youre right that we should give respect to them by asking permission first before we climb it but during those times im still a kid so i dont know that yet, but at least nothing bad happened to me at that time, its our tree and i always climb it with playmates and play on the trunks, while we enjoy eating the "aratelis"

• Philippines
17 Feb
@Strawberry18
I am sure the tree was very happy you played and climbed and actually romanced the tree. It's their way of feeling love from us. I will replant my aratelis. When it has grown, which is probably many seasons from now, I shall take pride in showing the red fruits.



• Philippines
17 Feb
And the most beautiful story is that I took a picture of the interesting wrinkled trunk,


• Philippines
17 Feb
Trees are one of the important elements in our universe. However, this tree needs help and seems depressing. It's like a queen of tree gave a message "Thou shall art save the trees against cutting and poison by nature, we are endangered as well as animals are almost depleting, please help us"

• Philippines
17 Feb

Ha ha ha. What a take on my old trunk. I couldn't have imagined that better.

Do you know that someone said that there are more trees than the stars in the universe? The trees provide clean air, and considering the 7.6 billion population of humans alone, we really need the trees.

• Philippines
17 Feb
@eileenleyva
Yeah I know that but it's only a reminder from what might happen in the future if trees are gone, like built more houses, factories and other structures.

• Philippines
17 Feb
@miketagz
The developers infuriate me, too. Except for Ayala Land. Zobel, I think, was awarded internationally for his advocacy on preserving trees. His park projects include 60% concrete 40% nature.