Copyright theft or "fair use"?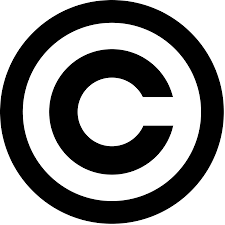 Leicester, England
February 28, 2018 4:31am CST
I have just found an example of theft masquerading as "fair use" - in copyright terms. I have been writing articles on many different subjects for a number of years, and these have been published on several "writing sites". Unfortunately, these sites have a nasty habit of closing down when least expected, which means that the articles in question are no longer able to generate any income for me. I sometimes try to find a new home for an article by publishing it on a "live" site that looks as though it will be around for a bit. A common condition of such re-use is that the piece is not available on another site - this is perfectly reasonable and fully understood. That is why I always run my own plagiairism check before submitting a recycled article. It is therefore extremely annoying to find that an article of mine has been copied from its original home and re-published on a site that I knew nothing about. When this happens I write to the site owner and ask for the stolen article to be removed - I have to admit that I rarely get a reply! However, today's experience was the worst yet. The site in question - called worldhistory.us - actually has a statement to the effect that (and I quote): "This site may contain copyrighted material the use of which may not be specifically authorized by the copyright owner. We are making such material available in our efforts to advance understanding of environmental, political, human rights, economic, democratic, scientific, social justice, and religious issues, etc. We believe this constitutes a "fair use" of any such copyrighted material as provided for in section 107 of the US Copyright Law." Do you think this is fair? Because I most certainly don't!
5 responses

• Philippines
28 Feb
Do you think that it's time to actually get a chance to address the issue to law makers?

• Trinidad And Tobago
2 Mar
Firstly, how do you run a plagiarism check? It has never occured to me to do so. I usually write from my head...and here on myLot I tone down my writing to make it more personal (rather than scientific). I am shamelessly courting more visits by more readers by trying hard to make my writing less threatening. I don't mind if I earn a little more too. I think it is unfair to use someone's copyright material on a site that is earning for the user. However I do agree that if the site is not a paying site and is just for the dissemination of information ( be it scientific or otherwise) yes, even copyright material can be used provided it states so clearly, it is correctly quoted and it properly credited. I think it is the 'earning' or 'getting paid' for someone else's work that makes it an 'obnoxious' practice. But that's just my thoughts.



• Trinidad And Tobago
3 Mar
@indexer
Thanks for the Plagiarism checker ...I have bookmarked it. I have always find it funny that as the author of my own work I have to ask permission (from myself) to use my own material on another site. Imagine my amazement when this happened to me. I did a piece on 'road-side vending' on myLot (under a fictitious User name) and on researching for another site I realised that myLot work is copyright (by the site, I presume). Since my user name was different from the one I had on another site (also fictitious) I had to seek permission first.!

I just went back and deleted the 'offending' piece (which was not well documented to be used as reference material anyway). I am now more conscious of what I write, but I still have the habit of deleting materials as time passes. myLot site has too many open and honest people and they drawn me out into the open. I try very hard to limit my personal sharing.


• Cambridge, England
28 Feb
That's quite a tricky one because it would potentially require a court hearing and a good lawyer to prove that their use of the material is NOT "fair use" under the terms of Section 107 (specifically, "non-profit educational use"). They do provide an email contact address, so actually, all you need to do is to send an email saying that you specifically forbid them to use your content and asking them to take it down within 30 days (or whatever time period you choose). If they ignore your request after the specified time, they will then be in breach of the law, whatever they may claim.

• Leicester, England
28 Feb
I have emailed them, but I'm not all that confident of a rapid reply - if any! Of course, they know full well that there is no chance whatsoever of this matter ending up in court! For one thing, they are in the US and I'm over here in good old Blighty. It is also not the case that I have suffered a huge financial loss - as you know, the revenue on a single article is tiny and certainly not worth arguing over in court.

• Cambridge, England
28 Feb
@indexer
Of course, it's the fact that the value of an article (or rather, what you might have lost by its being published on their site) and the cost of litigation that they bank on.

• New Delhi, India
1 Mar
For me copying things is actually a theft. You end up stealing someone's hardwork.

• Preston, England
28 Feb
certainly not right without your permission - are you able to get them to take your article down?