This brown witch of G/4 is dangerous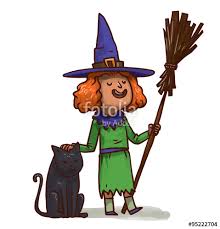 Raurkela, India
March 3, 2018 2:34am CST
I followed Marguicha's advice of surrounding my house with sea salt but I think, this brown witch personally comes to my side every night near my bedroom window opposite to her room and wipes away the salt to put her wicked spell on me. She keeps pricking all those parts of my body that are covered and my reproductive organs too. I don't know who, she or her husband or her brother-in-law keep threatening me that they would prick me until I bleed as though I was menstruating. I could feel something discharging but there's no blood as yet. I think she will continue with these dirty acts as long as I live. So my story has to go on. Will you keep reading?
6 responses


• Banks, Oregon
3 Mar
Interesting to hear this is it true or false?

• Garden Grove, California
3 Mar

• United States
3 Mar
I would be interested to hear what
@marguicha
says about this.

• Chile
3 Mar
Sometimes I say: if you can't lick them, join them. I think that we must take arms against every wrong and do our best to end it.

• Raurkela, India
4 Mar
@marguicha
Your advice about wearing quartz has been deleted by the brown witch of G/4. She is an unethical hacker of ids. I read your comment in my email but it's not here. Can you say what kind of quartz-crystal or amethyst? I am taking the help of the police and district administration and also the cuber cell.


• Raurkela, India
4 Mar
I don't know how to cast a spell. I am praying and taking legal steps.

• Chile
3 Mar
Did you put some quartz? My daughter gave me a necklace with quartz to wear.