Last Week's Online Work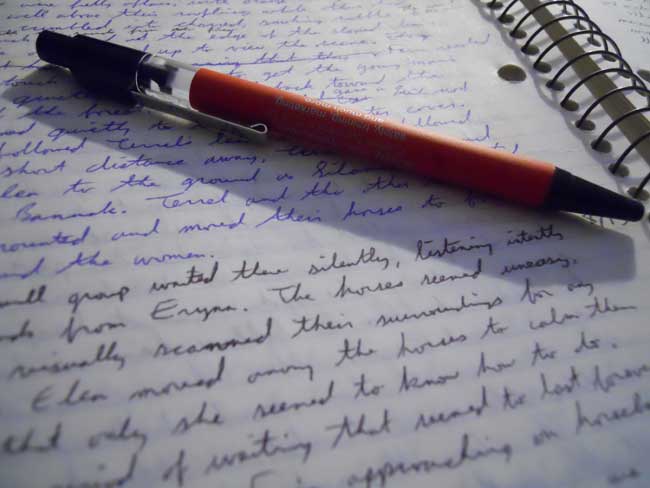 May 6, 2018 4:48am CST
Here is my regular update of online work done over the past week. I wrote seven articles for later use. I published three role playing game supplements, completed the text for another and did some work on twenty-one more. I wrote and published four pages and a post on the RPG site. I wrote and published three articles on the science fiction site, published four more articles and seven posts, wrote another four articles and did some work on another. I published five articles on the general site, wrote nine more articles and did some work on three more. I republished six posts on the new electronics site and did some work on an article. I did some work on a blog post. I did some work on two articles for the clothing site. I submitted seven articles for review on bitLanders and did some work on another. Approximately 16,200 words were written last week. I also made the usual posts and interactions on myLot and bitLanders and did some work laying out RPG supplements in InDesign. Image: Morguefile
6 responses

• Hong Kong
6 May
Thank you for the constant work updates my friend.


• Hangzhou, China
6 May
you're so wonderful,i find it's hard to keep composing.because the inspiration and passion can't make but only flash through our minds.it's a thing of opportunity. and there are always some sad or messy chores to bother our brain.it really drive me crazy and let me be forlorn.i feel i was abandoned by the goddess Muse.Writing is a hard and sudden job.when the inspiration come to home,you can write fluently and speak many creative and amazing ideas.but when you're stuck by the phantom of creative desire,it will make you stay up all night.that's a torture of wiriter and it can't be stop.that's the interesting things to a writer.i think it's kinda paradox. that's the feeling of composition and innovation of mine.

• India
6 May
Nice work. I find it difficult to write long articles


•
7 May
Thanks! It just takes practice really. If I can sit down and right something from start to finish in one sitting - say, a film review - I can easily manage 1,000 or more in an hour. That is usually not the case though, and the film review does require watching the film for a couple of hours or so first.

•
6 May
Is that a busy week or a slow week?