In the Media-Flood of the #MeTooMovement, Why Haven't I Heard of This Lady?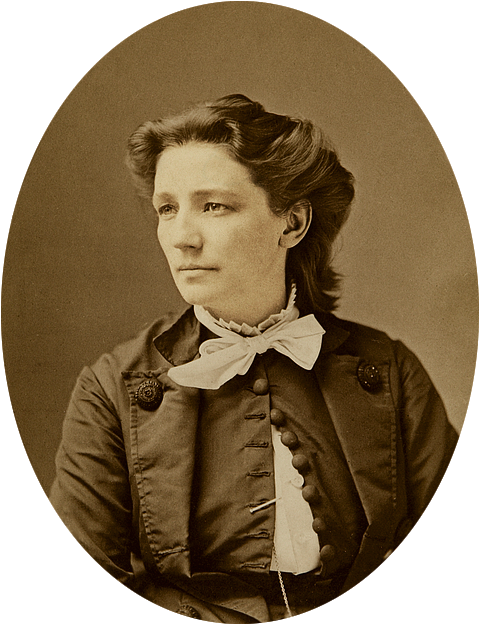 Oklahoma City, Oklahoma
May 10, 2018 6:46am CST
Victoria Woodhull, a big leader of the women's suffrage movement - also the first woman to run for President (tho not "legally" 'the first woman to run' as she was under-35 at the time). https://en.wikipedia.org/wiki/Victoria_Woodhull Why don't they honor Victoria like they do other 'women's rights leaders' like Clara Barton or Rosa Parks? (I suspect it's because her views were a little "conservative"---one of her big campaigns was for the rights-for-women to get married &/or pregnant without government-interference.)
1 response

• Kingston, Jamaica
10 May
One of the things you find when you step out of the Male WASP circle is that there are a lot of people who have been buried in history, as well as a lot of events. If you ever do honest reading on who the 'Moors' were, and how powerful they were your entire comprehension of history is stood on its head. The same with Women. The point is to make one believe that women never did, never tried, there were no women who... so that it is only when you do intensive research beyond the narrow bands that you will find out that much of history is more like that in 1984.

• Oklahoma City, Oklahoma
11 May

Morpheus explains Neo about the fate of humanity.

• Kingston, Jamaica
11 May

• Oklahoma City, Oklahoma
11 May
@tallawah
What was a total epiphany for me was
SPHERE
(not the Sharon Stone/Dustin Hoffman/Samuel L. Jackson movie, but the Ed Asner reading of the book ... same story, but I've only seen the movie once-or-twice and used to listen to the Ed Asner reading over-&-over constantly!) ... specifically, the ... kind-of 'lingering knowledge' that "the power of THE SPHERE" causes ... stuff


Get this from a library! Sphere. [Michael Crichton; Edward Asner] -- Four scientists rush to the scene of the discovery of a 300-year-old spaceship on the ocean floor of the South Pacific to determine its origins.