What are your experiences with Wish?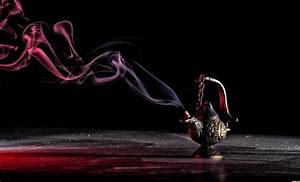 United States
May 20, 2018 11:02am CST
I discovered Wish.com a couple of months ago and I've gotten some beautiful things, either for rock bottom prices or just the cost of shipping, usually just a dollar or two. I originally checked it out because the lady in my dentist's office had on a fabulous earring and necklace set that looked way too expensive for me to ever own--and she paid just $2 for it!

I've noticed that they also sell tablets, ereaders, and other electronics but I wonder if those items are as well built/reliable as those same items I could buy at full price. Wish mainly represents sellers in China and other countries and I know that a lot of those sometimes deal in factory rejects or items that have been discarded because of defects.

Has anyone bought such items from Wish? Are you satisfied with their performance? I would love to have an ereader but don't want to waste money on something that won't work or will break down shortly after getting it.

Otherwise, I love the things I get from Wish! Have you tried it?
6 responses

• Baguio, Philippines
20 May
I have never tried it, I shop online in Lazada or Shoppee

• United States
20 May
When I saw the prices there I was skeptical but when I got my first items I was very pleased! I spent a dollar in shipping, no other charge, and got a beautiful faux gold/crystal/emerald earring/necklace set that looks like it's made of the real thing. You found a couple of pretty cool sites with a lot of good bargains! I just visited them and Lazada is more suited to my budget. Happy shopping to you!


• Baguio, Philippines
20 May

• Bunbury, Australia
4 Sep
I haven't heard of Wish but I'll be checking it out. I'd shop more if I could get things cheaply. I don't really need anything but spending a dollar or two would be a bit of fun.

• United States
10 Sep
It's very fun! I got my granddaughter a beautiful set of clip on earrings (she's 4 1/2 years old) with glittering crystals, for instance, for free plus shipping which was $2 and she wears them everywhere. Always check out the shipping, though, because sometimes (not often) it's too high. Most items ship for $1-2. Also, be prepared to wait about 4-6 weeks for delivery. Other than that, I love it. It's great having some beautiful things mixed in with all the bills!

• United States
20 May
Never tried that one before. Most stuff I get from Walmart.com.

• United States
20 May
You should have a look if you like pretty jewelry. It's not real but it will fool people from a couple feet away. I was surprised how beautiful it was and it looks like good quality. Most of the things I order are free and I pay shipping of $1-2 per item. Quite a bargain! I don't wear necklaces so if earrings come with a necklace I give them to my granddaughters, who are thrilled to have something beautiful to wear (they are 4 and 5).

• United States
22 May
Oh yea, I got some hoop earrings from wish for $2 I think. I wear them all the time!

• United States
20 May
Some good, some bad. I got a lot of things from there, never anything expensive though. I bought some scarves, phone covers, things like that. Some things are cheap quality and not as pictured, but other things are better than expected. I guess you just have to take your chances.

• United States
20 May
Thanks. Maybe I'll start with one of the Apple watches since they are only $3 or so, won't cost me much to evaluate the quality of something like that. I do want an ereader in the worst way..I enjoy real books but don't like going back and forth to the library as it's a few miles away.

• Pamplona, Spain
20 May
I don´t use that one there are others that don´t seem very reliable at the moment and its hard to get an opinion from anyone around where I live as they don´t use the internet to shop. I prefer to go to the shop and see things in person to tell the truth. I did like QVC very much when I had enough to be able to buy that is.

• United States
20 May
A lot of people like QVC! But I have very little to spare. I guess I'll just save up for what I want. I, too, prefer to see things in person but also need very low prices.

• Holiday, Florida
22 May
didn't even know about it. i will see what is said here.