What are your experiences with Wish?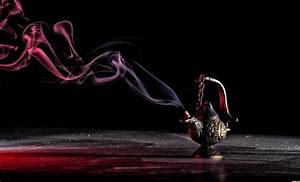 United States
May 20, 2018 11:02am CST
I discovered Wish.com a couple of months ago and I've gotten some beautiful things, either for rock bottom prices or just the cost of shipping, usually just a dollar or two. I originally checked it out because the lady in my dentist's office had on a fabulous earring and necklace set that looked way too expensive for me to ever own--and she paid just $2 for it!

I've noticed that they also sell tablets, ereaders, and other electronics but I wonder if those items are as well built/reliable as those same items I could buy at full price. Wish mainly represents sellers in China and other countries and I know that a lot of those sometimes deal in factory rejects or items that have been discarded because of defects.

Has anyone bought such items from Wish? Are you satisfied with their performance? I would love to have an ereader but don't want to waste money on something that won't work or will break down shortly after getting it.

Otherwise, I love the things I get from Wish! Have you tried it?
6 responses

• Baguio, Philippines
20 May
I have never tried it, I shop online in Lazada or Shoppee

• United States
20 May
When I saw the prices there I was skeptical but when I got my first items I was very pleased! I spent a dollar in shipping, no other charge, and got a beautiful faux gold/crystal/emerald earring/necklace set that looks like it's made of the real thing. You found a couple of pretty cool sites with a lot of good bargains! I just visited them and Lazada is more suited to my budget. Happy shopping to you!


• Baguio, Philippines
20 May

• United States
20 May
Never tried that one before. Most stuff I get from Walmart.com.

• United States
20 May
You should have a look if you like pretty jewelry. It's not real but it will fool people from a couple feet away. I was surprised how beautiful it was and it looks like good quality. Most of the things I order are free and I pay shipping of $1-2 per item. Quite a bargain! I don't wear necklaces so if earrings come with a necklace I give them to my granddaughters, who are thrilled to have something beautiful to wear (they are 4 and 5).

• United States
22 May
Oh yea, I got some hoop earrings from wish for $2 I think. I wear them all the time!

• United States
20 May
Some good, some bad. I got a lot of things from there, never anything expensive though. I bought some scarves, phone covers, things like that. Some things are cheap quality and not as pictured, but other things are better than expected. I guess you just have to take your chances.

• United States
20 May
Thanks. Maybe I'll start with one of the Apple watches since they are only $3 or so, won't cost me much to evaluate the quality of something like that. I do want an ereader in the worst way..I enjoy real books but don't like going back and forth to the library as it's a few miles away.

• Pamplona, Spain
20 May
I don´t use that one there are others that don´t seem very reliable at the moment and its hard to get an opinion from anyone around where I live as they don´t use the internet to shop. I prefer to go to the shop and see things in person to tell the truth. I did like QVC very much when I had enough to be able to buy that is.

• United States
20 May
A lot of people like QVC! But I have very little to spare. I guess I'll just save up for what I want. I, too, prefer to see things in person but also need very low prices.

• India
20 May
I actually don't like buying anything from these as for me quality is important. Which websites are you talking about

• United States
20 May
If you put wish.com into your search bar you will find it. It mostly as accessories such as jewelry but also clothing and electronics. The jewelry looks real but isn't, yet doesn't leave a mark on my skin so it's of some little quality. It looks real, though, which is why I enjoy wearing it. I am leery of buying electronics from them but will try if I get a good report from someone who has had the experience with this site. I really want an ereader but most are too costly for my budget. However, I don't want to waste money trying something that may or may not work, I need word from someone who has tried it!

• Holiday, Florida
22 May
didn't even know about it. i will see what is said here.