What do you think about women wearing trousers

6 responses

• Cambridge, England
26 May
If they can show me in the Bible where it specifically states that God said that women are not allowed to wear trousers/pants/breeches or whatever, I'll maybe believe them! It's certainly not in the Ten Commandments. Also, in the early Christian church, NOBODY wore trousers. Such a garment was unknown except as a loincloth.

• Svalbard And Jan Mayen
26 May
Difficult to tell that nobody wore pants in the early Christian church. What about braccae ? They were common clothes in Gaul but also in many Middle-East/Eastern European countries : Medes, Parthians, Phrygians, Dacians, Persians, were wearing pants.

• India
26 May
I find it the most comfortable. One can move about freely and attend to household chores. I also wear them for casual outings. For formal wear I wear a pant suit. I hardly wear sarees

• India
26 May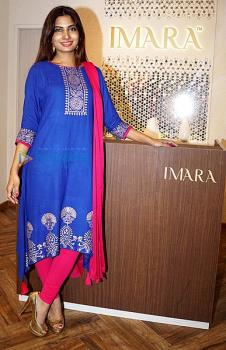 @owlwings
That outfit is known as salwar kameez where the salwar is the pyjama. which now has several variations including leggings. It also comes with a dupatta. I am more comfortable with pants and a t shirt which I mostly buy online

• Cambridge, England
26 May
@allknowing
I always think that the traditional Indian ladies' dress is very elegant. 'Kameez' seems to be the same word as 'chemise' and 'camisole' (both of which refer to various kinds of shirt, top or shift.


• Australia
27 May
The Biblical injunction in Deuteronomy 22:5 is against transvestitism, not fashion. If it were against fashion, nobody would wear trousers because at the time it was written both men and women wore long robes.

• Manila, Philippines
26 May
I do not find anything wrong as long as it is not making others sinful.

• United States
26 May
When we were members of a Pentecostal church years ago, the women never wore pants or slacks. But there were times when wearing pants would have been actually a lot more modest.