Verdict Still Pending in the Judgment on Kenneth Copeland Ministries (KCM)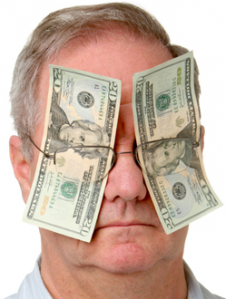 Oklahoma City, Oklahoma
June 1, 2018 6:53pm CST
I opened up a partner-letter from Kenneth Copeland the other night, and it kinda hit me (when I was looking at the 'send in your blessing-seed'-note) ... I remembered Jesus' words "Know the goodness of a seed by the fruit it bears." What has the fruit of 'the "seed" partners send to Kenneth Copeland Ministries' been? Oh, plenty of words (letters, recordings, broadcasts, books) and plenty of huge purchases for the KCM-families (mansions, airplanes, probably cars, church-buildings); but nothing permanent for the partners! http://kcm.org.za/category/partner-letters/ However, something I did see (in one of those letters or in an article he wrote) is when Kenneth Copeland 'revealed the secret' of his great fortune---the partnership brought by 'the tithe.' See, ALL money is "God's money" (not that 'God has it & gives it to us'; but rather God IS the very value of it!) The basic rule of the 'tithe': if you give a portion of your profits to God, you become "God's partner" (and thus are in line for 'a portion of God's profits). I suppose that the KCM-group's 'abundance & fractional-charity that flows from their massive fortune' is their way of "projecting God's glory out so we can all look and follow," but ... you can't take it with you ...
2 responses


• Oklahoma City, Oklahoma
2 Jun
Oh, they do keep an accounting (of how much they spend on salaries, ministries, charities); but who is so self-righteous as to claim they know "what God's purposes are"?

• Washington, District Of Columbia
2 Jun
@mythociate
God tells us His purposes, feeding the hungry, helping orphans and elderly, medical care, and things like that!!!!

• Oklahoma City, Oklahoma
2 Jun
@db20747
... or Do
people
tell you this, and (since nobody disagrees) you choose to agree? "The poor you will have with you always!" Matthew 26:11

Bible > Matthew > Chapter 26 > Verse 11? Matthew 26:11 ?Verse (Click for Chapter)New International VersionThe poor you will always have with you, but you will not always have me.New Living TranslationYou will always have the poor among you, but you will no

• United States
2 Jun
You know it's sad, and he needs prayer. Somehow he got off track.

• Oklahoma City, Oklahoma
2 Jun
No, what's sad is he thinks he has prayer when he only has 'lots of money he got for lots of talking.'

Preachers are hypocrites. There, I said it. If a hypocrite is someone who says one thing but does something else then preachers are hypocrites and this author is foremost. Because our work is so pu…