World Cup 2018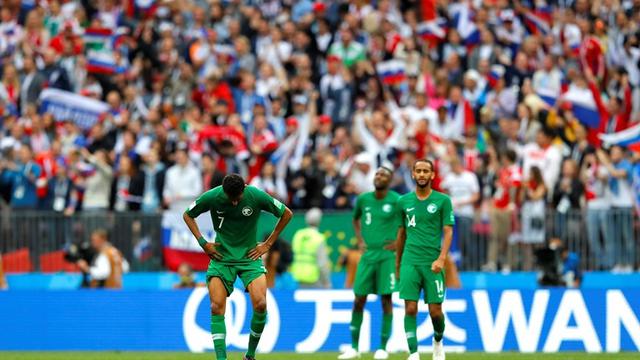 Indonesia
4 responses

• Indonesia
19 Jun
okay i believe that, maybe there is another cause, my best friend?


• Indonesia
20 Jun
right also, why should arab saudiyang be the opposite of the game? why not another country? how do I determine the match?

• Italy
19 Jun
I think Russia was better, and the motivation was probably higher due to the fact they're the host country. I doubt they were doped or something.

I only saw the last part of it, the referees looked quite honest too, I don't know. Well, the other matches were pretty surprising as well. Honestly, I expected Iceland to do good against Argentina. Iceland is very strong physically, they were a surprise in the 2016 Euro Cup, I wonder if Argentina underestimated them. I didn't expect Mexico instead.


• Indonesia
20 Jun
I do not think argentina merehkan Iceland, but this is a match. there are losers and some who win, in addition to the level of tough players, techniques and strategies that are decisive in football, so players and coaches and menejemn games are needed to determine the victory

• Cambridge, England
19 Jun
Because Saudi played appallingly and Russia didn't have to do a great deal to score 5-0.

• Indonesia
20 Jun
most likely the use of strategy in the game, because of the great national team kemungkianan m sa so tactical and opponent strategy,