Gratitude Challenge Day #994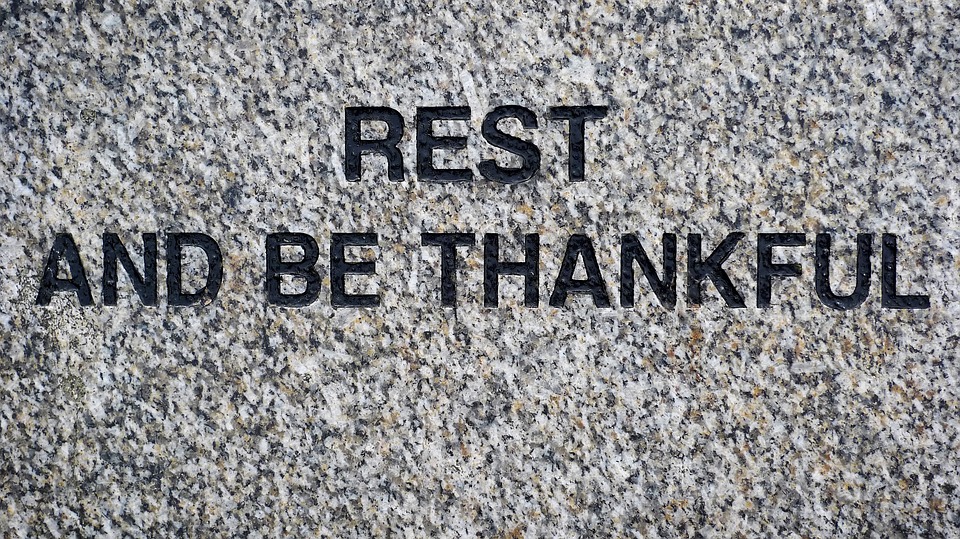 United States
July 11, 2018 12:11am CST
Hey there, everyone. I'm not gonna lie, I don't feel like coming up with an intro, so I'm just gonna get right down to the Gratitude Challenge. 1. I had a good weekend of hanging out with my best friend and catching up on my sleep. 2. My writing has been going okay, and I'm grateful to have found work even on the slower days. 3. Watching my shows this week. 4. Friends who let me vent about unimportant stuff tonight. 5. The fact that I'm going to bed in a little bit. Alrighty, I'm wrapping this up. I'm not really feeling this post, but that's why I wanted to do it, if that makes sense. You know, think of the things I'm grateful for today. Anyways, you all have a good night/morning, and take care. Photo Credit: I found this graphic on Pixabay.
3 responses


• United States
12 Jul
I get that. hope you can find the things to be grateful for soon

• United States
11 Jul
glad you were able to catch up on sleep! and hang out with the bestie. hope you slept alright last night.

• United States
12 Jul
@tammys85
yay, hope you can fix it completely soon

• United States
13 Jul
@Courtlynn
Thank you. It's a work in progress, and some nights may be be better than others, because sometimes I need to work at night. It's quiet and I can focus. But I would like more nights of a decent sleep schedule.


• Green Bay, Wisconsin
12 Jul
I do understand. It's when you actually look at what you're grateful for, that you feel better. I'm glad you're catching up on your sleep, and your writing is going okay. Friends are the most important part of our lives and will let you vent and be yourself.

• Green Bay, Wisconsin
13 Jul
@tammys85
As they should be. I'm glad you got some needed sleep. You know the job boards will always pick up.