More Snow on the Horizon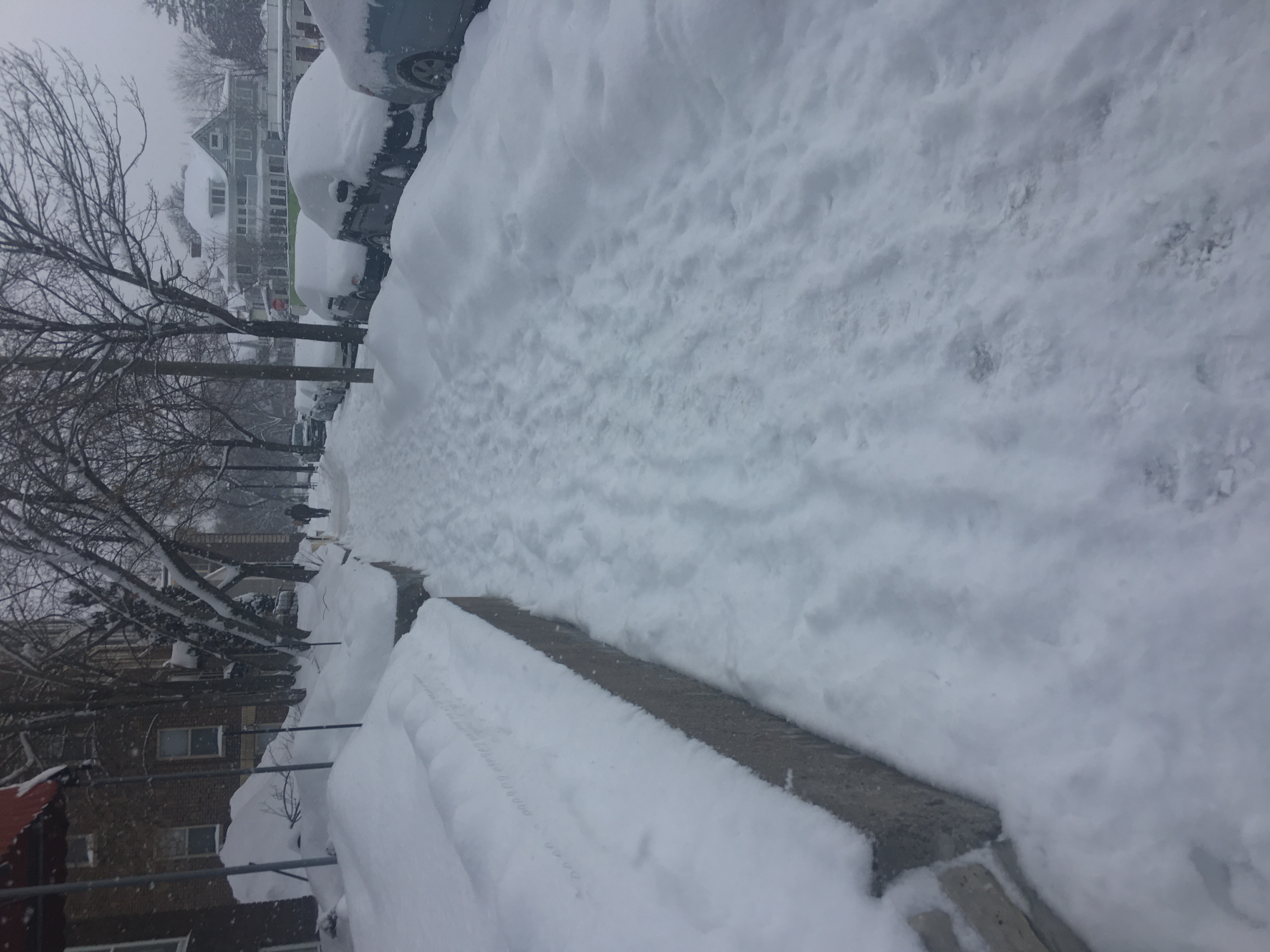 United States
February 11, 2019 5:14am CST
Happy Monday all! I swear the weather posts will cease....some day. But not today. I spent a good 20 minutes shoveling out my car this morning so I could hit the gym for a little bit. What I thought would be a dusting of snow yesterday actually ended up accumulating to 5.9 inches of snow here in Minneapolis, Mn (USA). The "big storm" is coming in overnight on Monday into Tuesday, 5-10 more inches expected. We have really been getting hit by storm after storm. Can't tell you the last time the roads were actually clear. Several weeks at least. I am not used to being cooped up and so I knew I would have to get out for a little bit this morning before being housebound until Wednesday morning. On the bright side, for me, there is nothing ESSENTIAL I need outside of the home and no need to commute for work until Wednesday. Another plus is that unlike last week's heavy snow fall, temperatures in their highs will be around 20 F. Which is a temperature that road salt actually works at! (I forget what the threshold is for salt to work, but definitely above zero F). I have a couple of cooking, cleaning, organizing, walking on treadmill and reading I want to get done today and tomorrow, so being shut in will maybe force me to do all that. We will see. Anyone else getting inclement weather? Stay safe everyone and travel only if necessary!!
8 responses

• Los Angeles, California
11 Feb
The sun is shining here this morning.

• United States
11 Feb
at least all your rain has ended

• Los Angeles, California
11 Feb

• United States
11 Feb
We have a ton of snow here too my friend, but at least it's just powder.

• Canada
11 Feb
As awful as it is to get pounded over and over during this short month of February, it HAS to be better then getting these storms in March and April. I don't like it when that happens. We are expecting a Colorado low to come to our area and bring a storm later on today.

• United States
11 Feb
Yup! we had snow overnight and tonight it will just get worse with more snow and ice. We'll be stuck inside too probably until at least Wednesday.


•
14 Feb
@maezee
I was born in Minneapolis and remember how the weather is like in winter. I do not miss any of it. I live in Jerusalem and the weather was not bad today.