yellow tea

Canada
November 30, 2006 2:41pm CST
anybody ever try yellow tea? this is somewhere between green tea and oolong, in terms of the taste. it seems to be very hard to find info on compared to other types of tea. it's a bit more astringent than most green teas, and the leaves look like most high quality white tea varieties like bai mu dan or yin zhen.
4 responses

•
30 Nov 06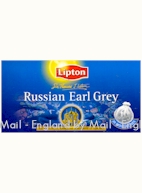 Hi Welcome to this Forum!Yello Tea?? Not tried that one... I love tea, the kettle is always on at our house.... One of my wifes favourite teas is the "Earl Grey" tea It is a bit toooo flavoured for me.... But she loves it


• Canada
2 Dec 06
yeah earl grey is a bit much for me as well....i've tried it several times and each time i just want to toss it down the drain :( however i have had an excellent creme brulee made from earl grey tea...that is to DIE for :) but anyways, yellow tea is much more subtle than ol' earl ;)

• Canada
30 Nov 06
I've never even heard of it but I like tea and will have to research this because it sounds fairly good.

• United States
8 Dec 06
I enjoy green tea. Never tried yellow tea before. I try to drink a cup of green tea everyday.

• Canada
14 Dec 06
that`s great! i don`t drink tea every day, but when i do, i usually have an entire pot`s worth :) i have a huge variety to choose from, so i never get bored with the same types of tea ;) and if you like green tea, well, the same health benefits are present, and even more so in white, yellow and oolong (wulong) tea!