Do you get annoyed when babies cry in public?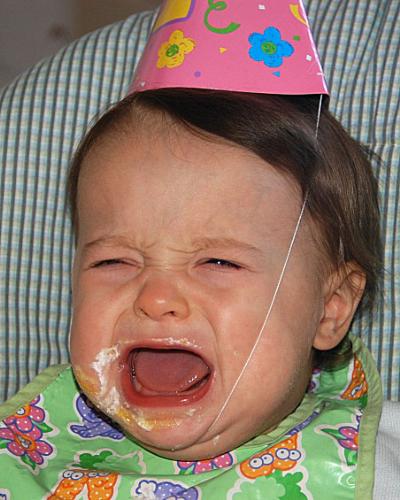 Canada
December 2, 2006 9:07pm CST
Before I had my son a sound of a baby crying in public would annoy me or stress me out. Now when I hear a baby crying I'm releaved it's not mine. Is it an annoying sound to you or not?
2 responses

• United States
3 Dec 06
Yes sometimes, but really only when the parent ignores them. Like we are all supposed to?

• United States
3 Dec 06
Sometimes a baby just has to cry. A good parent will stop in the middle of a grocery store or whatever and tend to the baby.

• United States
3 Dec 06
Babies cry to let the world know something is wrong. Today I was shopping with 2 of my grandchildren who are 18 and 3 1/2 months. We no sooner got into the store when the 3 1/2 month old began to wale. I calmed her down for about 5 minutes. She waled again. Then she peed on me and filled her britches. Then she waled again. It was feeding time. I don't get upset when a child cries. Nobody should.