Which is the season that You love??

Italy
10 responses


• Austria
5 Dec 06
I like summer a lot! because i enjoy swimming and snorkling so much! I like to have vacations in the tropical islands. And I love sunbathing too! Exciting and relaxing! I like winter also but only in December cause i love white Christmas.


•
5 Dec 06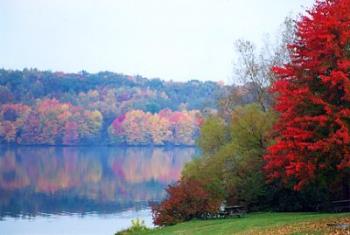 I love Autum, because of all the different colour trees, the leaves crunching beneath your feet, and squirrels collecting nuts together for their hibernation.

• United States
5 Dec 06
Summer. I hate the cold, and spring and fall only last about a week here in Arizona.


• Canada
5 Dec 06
Spring's okay... a bit wet for me. Autumn is my hands down winner... Cool enough to not sweat, warm enough to do without a jacket... and the colours!


• Pakistan
20 Feb 08
What a poetical discussion you started here. The discussion about flowery spring season automatically, makes it poetical sentences. I and every one should agree with you. Spring season is one of the best seasons we love it very much. It comes here in our country in February and goes in march. And weather becomes hotter. And say hot summer is coming ahead.

• United States
23 Jan 08
I enjoy Spring but I absolutely love Summer. I like to go swimming. I love the sunshine and warm temps. I like to get a tan also.