What was one of the Coolest Vehicles on Film and TV?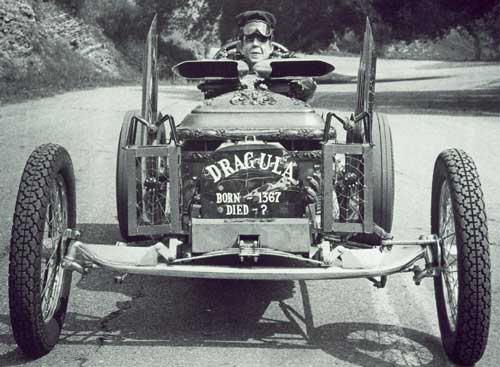 United States
December 8, 2006 10:27am CST
There are so many good ones. Hard to choose just one. I really like the Munsters race car called, Drag-U-La~=) The Drag-U-La only seats one (of course) and gets a mere 4 miles per gallon of embalming fluid. This coffin rocket sports a 360 cubic inch engine, 4-speed shift, bat shaped air scoops, and an exhaust system shaped like the organ pipes. And with a top speed of 180mph, the weak plexiglass shielding the driver's head will be no match for the asphalt your skull will be bouncing off of. But on the plus side it's shaped like a coffin. lol What is one of the coolest vehicles you can think of from Film or TV?
3 responses

• United States
8 Dec 06
it has to be the General Lee from Dukes of Hazard or the Night Rider car i think it was a Trans-Am.

• Canada
15 Jan 07
KITT! The "Knight Industries Two Thousand" LOL! Yep it was a customized 1982 Pontiac Trans-Am :)

• Canada
15 Jan 07
Drag-U-La was WAY cool LOL Then, too, who can forget the original Batmobile (from the tv show)? That was a pretty awesome car. I had to look it up to find out what it was but, according to the website I was reading, it was a "futuristic concept car" originally built in 1955, called the Lincoln Futura. Here's the website, if you're interested... http://www.1966batmobile.com/