How long were your parents married?

United States
December 13, 2006 1:32pm CST
They say that the divorce rate is 50% or higher in America, then you add fatalities and your parents are more likely not to be married to one another than not right. Some parents never married. So do tell how long were your parents married and what are they doing now?!
4 responses

• United States
13 Dec 06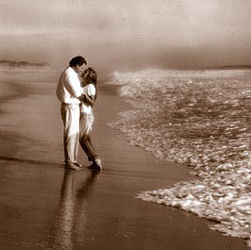 My parents have been married for 50 years now:) They have never had a previous marriage, so I don't go by the statistics. I am a divorced and remarried, my brothers have both divorced and remarried several times and my younger sister in now on her second marriage as well.

• United States
27 Dec 06
My parents are still married to each other, thank God. I don't think my sister & I could handle a divorce at this late date, lol.

• United States
27 Dec 06
My grandparents divorced after over 30 years of marriage at ages 72 and 69 and my father and his siblings still found it devestating, even though my granny bought the house right across the street from my grandpa and they are still good friends.

• Canada
15 Dec 06
My parents got married young (at the ages of 19 and 21) and they are still going strong 31 years later. I hope that things turn out like this for myself too, but the divorce rate these days really scares me. I often wonder why divorce rates are up so much these days compared to when my parents were wed...it's unfortunate.

• United States
15 Dec 06
social values and mores have changed since back then and people were more conservative back then. Let's face it we live in a disposable world!

• United States
2 Jan 07
My parent's were married for seventeen year's before they got divorced. My husband's parent's have been married for 43 years, that is so awesome.