When did you start to get gray hair?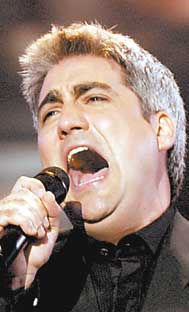 United States
December 16, 2006 9:04am CST
I'm curious to know when people started to go gray? Did you go gray around the same time your parents did? I'm 32, and so far haven't seen any gray hairs, but I think my mom started noticing them somewhere around this age.. in her mid 30's. And I'm starting to have dreams about finding them. I don't know why I'm worried about it. I don't have a problem dying my hair. But still.
5 responses

• United States
28 Oct 07
Gray hair is very attractive on most people, I think. I will be 61 in a couple of weeks and have no gray hair, not even one. Am still a darker blonde. I find that very interesting because we have a daughter who will be 36 and she is starting to gray. My mother was totally gray by the time she was 40.

• United States
19 Aug 07
I was 14 when I found my first grey hair. I dont know how many I would have now if I didnt dye my hair. Probably a lot! Dont worry about it though. It happens to us all.

• Canada
16 Aug 07
I'm odd woman out in my family. Both my parents were in their 50's when they went gray. My hubby went bald before he grayed. I on the other hand...I found my first gray hair at the tender age of 18. I was in the bathroom of a strip club with my girlfriend avoiding the action on stage when we spotted this gray hair, then a couple more. I quickly plucked them out but alas they would just grow back and multiply. I would be completely gray now if I didn't die my hair. I like dying my hair though as I can change the colour as often as I like and never again will I die it black, that was a bad mistake...

• Indonesia
23 Jan 07
I started grey hair at 12 year old...:) and my sister start at 7 years old... and now almost completely grey all...:)