Famous racists/bigots/anti-semites, etc - should we line their pockets?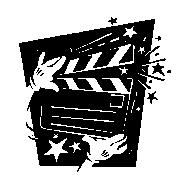 United States
December 16, 2006 1:34pm CST
After the rants we've heard come from Mel Gibson, Michael Richards, and others in the past, I have to wonder.. do you think that it is fair to the people they are making such hateful comments towards, to line their pockets with money, by going to their movies, buying their cd's, and so on? It is very true- as everybody is human, we all have a prejudice of some kind, towards somebody. Some of us are really good at hiding it, and some are not. So we could be going to concerts, going to the theaters, etc, and contributing to the careers of "closet" racists, bigots, and so on. Maybe ignorance is bliss? If you know somebody has a real problem, do you boycott them? Or do you really care? Does it matter to you in the grand scheme of things?
3 responses

• Davao, Philippines
17 Dec 06
well yeah it doesnt matter to me..we have different opinion and we should respect that no matter whats the opinion they gonna give to you,,like what mel gibson did..although its not right to say that..but we cant help it..its his right to to tell it and suffer the consequences afterwards...

• United States
10 Jan 07
True.. he should be willing to suffer the consequences.

• Canada
16 Dec 06
In cases like Mel Gibson and Michael Richards it's easy because I don't like their work anyway so I can easily stay away. If it were somebody whose work I liked it would be a lot harder. But I think it's important to not give them my money when they stand for everything I'm against.

• United States
10 Jan 07
I prefer Mel Gibson's work to that of Michael Richards, but I don't like either of the comments coming from their mouths. I would agree that it's important not to give somebody your money if they stand for everything you're against.

• United States
10 Jan 07
In the case of Michael Richards, it's easy for me to "boycott" him because after Seinfeld ended, what has he been in that I can watch from home? A failed TV series (or two?) and no movies I'm aware of. Mel Gibson's case is much more difficult. He's never been a favorite actor of mine, but (until the past 2 years or so) he seemed to me to be a fairly nice, funny, and warm individual. My opinion of him has changed since I learned of his extremely far-to-the-right Catholic views, and his anti-Semitic rant to that cop this summer has made me reluctant to see any new Mel Gibson project.