What's your favorite RPG's race to play??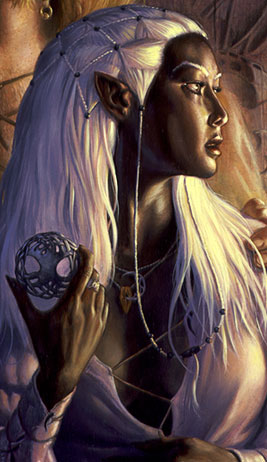 Italy
December 18, 2006 3:28pm CST
Elf? Half-Elf? Orc? Half-Orc? Human? Drow Elf? Hobbit? Goblin? Dwarf? Duergar? Or...super race like Vampire, Demon, Werewolf, Angel, Half-Demon, Half-Angel?My favorite race to play is surley the Drow. It's very funny playing this cruel race. I play online in a fantasy land and there I'm the Queen of Drow. I'm the master of all the race of this fantasy games. I adore to be the Queen of Drow (Valsharess in drowish language). We kill all the good elves!!!! Huahahahh|o|
7 responses

• Romania
29 Dec 06
orc because they have a lot of hitpoints.

• United States
6 Mar 16
I like playing elves - and half elves, sometimes.


• Australia
10 Apr 07
Hey there Astarte :) In D&D I most love playing halflings... it suits my child-like nature and wicked sense of humour! LOL Half-elves are a safe bet, when you're stuck for ideas... hahaha In Vampire, I LOVE playing Daeva... but one day will try Toreador for size... (not much of a change, I know..)... I guess I just enjoy pretending that I'm an irresistable seductress! LOL

• Philippines
21 Dec 06
Orcs.. not those vile orcs that you have on regular fantasy rpgs but the orcs from World of Warcraft.. savage and brutal yet honorable..

• Italy
18 Dec 06
I don't have a favorite. It depends on the game I am playing. Right now I am a tauren druid on World of Warcraft.