Do you believe in Voodoo? Is it for Real or Fake?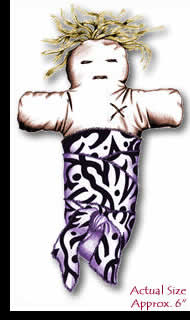 Canada
December 23, 2006 5:16am CST
Please share your Knowledge here with everyone about VooDoo! What are your experiences, is it real or fake? Do you konw Voodoo? What are Voodoo dolls? Do these dools really work? There are many questions to be answered so please share your responses!
4 responses

• United States
27 Dec 06
I believe in Vodou and no its not fake..not in the real world sense..in the Hollywood sense yes thats a bunch of bull...Asking if Dolls etc really works is like asking if praying works actually....If you believe in it, it'll work ;-) Vodou actually has gotten a really bad reputation due to ppl's lack of knowledge on it much like Witchcraft, Wicca, Santeria, Satanism etc etc..if ppl would take the time to learn with open minds I think the general view on all those paths would change to a more positive one....


• Pakistan
25 Dec 06
Yes my dear voodoo is real and in ancient times people do voodoo to pridict some thing and know a dayz voodoo change and black majic came voodoo is so power full which can effect human life badly.it is reall.in africa there are some villagers they do voodoo black magics.ill tel you later .have a blast.

• Pakistan
23 Dec 06
yeah i think, not practically. I didnt believe it untill i saw Chris Angel. He is an excellent magician and can do great magic