What happened to the cat in charmed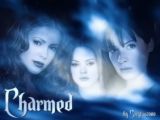 9 responses

• United States
28 Dec 06
Actually, the cat was a witch. There was an episode that adressed this and I can't remember which one it was, but it did adress the subject of Kit.

• United States
29 Dec 06
Kit wasn't a witch but a familar.

• United States
29 Dec 06
It was a sad day when they had the last new charmed on now all we have left are reruns which I still watch. I think htat cat was someone who looked out for them until they no longer needed her then she transformed into who she was and left. I would like for them to start a charmed 2 showing them with kids and all the quirks of teaching young witchs the tricks of the trade. might be interesting. Leo didn't get his contract renewed and for awhile there only came back starring as a guest. I guess they thought they did all they could for the show.

• United States
6 Feb 07
AWW.youre talking about Kit.She was their Familiar and in an episode where Piper and Leo go to counseling to resoove some isssues they cast a spell which takes them through time and phoebe and paige and this demon get caught in it. The demon is going after Kit because without a familiar witches are left vulnerable so he tries to kill kit. But at the end Kit turns inot a human because her work with the charmed ones was finished so she didnt have to be a cat anymore

• Philippines
29 Jan 07
The cat is the Charmed sisters' Familiar. Her duty is to watch over the sisters until they're really goon on their craft. The cat left in the 2nd season and returned when Phoebe and Piper found another sister, Paige. :)


• United States
16 Jan 07
it was their familar so once they gained control of their powers it went to the next witch that needed her.

• Australia
5 Jan 07
Thankyou so much for asking this question, was only thinking about it the other day, my husband wants to get me all the season of Charmed, but after seeing the price I won't let him... not yet anyway.. lol