Don't tell this to anyone!

United States
January 1, 2007 12:46pm CST
Anybody ever tell you a secret and ask you not to repeat it because they don't want anyone to know? If these people really didn't want anyone to know, they wouldn't tell anyone!
5 responses

• Romania
1 Jan 07
not really.If he consider you your best friend and if they thinck that help them to reveal-they fill better then that meens that they won;t you to know not everybody.Maybe they tell you that becouse they won't an avice from you.

• Philippines
11 Jan 07
Actually, it happens all the time especially with friends. Sometimes they would even say, please don't tell anyone that I told you what she told me. And the same thing happens over and over until everyone already knows the secret. So if you have a secret and you want to keep it as a secret, then better not to tell anyone about it.


• United States
11 Jan 07
I know exactly what you mean. I usually just tell them not to tell me if they don't want anybody to know. Did you ever notice how many times people will do that..."I don't want to be a wet blanket" (Watch out, here it comes) - "I won't hurt you" (You just met your neighborhood rapist, pedaphile etc.

• Philippines
11 Jan 07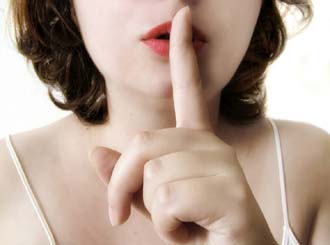 Sometimes people tend to tell you their secret because telling the secret to you somehow relieved them of holding something inside. It's like releasing/ unloading a heavy burden. One more thing is they probably wanted to show you that they trust you and by telling you their secret, the person is somehow indirectly telling you that you'll do the same. Some people tell secrets probably to find out if you hold the same ground on the matter and some just test you if you already know about it. Many reasons to mention.