Has anybody ever bought a car on EBAY?

United States
4 responses

• United States
31 Jan 07
I like eBay a lot and I think that eBay is safe in the most part but I do not think that I would buy a car on there just because of the amount of moneyt that is involved in the transaction. I usually buy things that are not much money so that I wont be as mad if it is a scam but I have NEVER been scammed on eBay and if that happens eBay will reimburse you so I wouldnt worry about that.

• United States
31 Jan 07
I don't think that buying a car from e-bay is a good idea. I would want to test drive any car I'm buying. Iwant to check the oil and see what is coming out the tail pipe. I want to kick the tires (So to speak) A picture dosen't tell you how well the engine runs and that is the most important part of the car as well as the transmision. So I would never buy a car from e-bay.

• India
2 Jan 07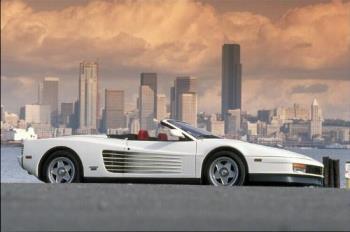 No, I haven't so far, but I think buying car from ebay would not be right decision. Car should be brought from the nearer dealer, because we can ask the dealer if any problem arrives there. More over we cant take the advantage the service benefits etc from ebay. We can't physically check the online material, so I think it would not be proper decision to by the car online.