157 A question about mosquito bites

United States
January 2, 2007 11:15pm CST
What is the best remedy to stop that itching from a bite? I will only be reading and rating replys. Thank you.
9 responses

• United States
3 Jan 07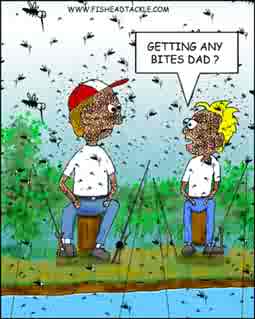 Try a cut onion, it helps with bee stings so it should help with the mosquito bits. Also meat tenderizer could do the trick. Barring these things try a baking soda bath or wash!! It helps that you resist the urge to scratch although it is difficult to do so. The body will neutralize the injection site in time. Good luck!!

• United States
5 Jan 07
Thank you. Another of many + ratings for you.

• United States
3 Jan 07
Believe it or not, I take a q-tip and stick it in bleach and rub it on the bite. The inflammation is reduced and the itch goes away. A 72 year old friend of mine noticed that I had a pretty good bite on my arm. It was swollen and itched like the dickens. She put bleach on it and the swelling went away within an hour. The itch lessened too.

• Australia
4 Jan 07
This may sound a bit gross but we always put a bit of spit on them or calamine lotion available at most chemists for really bad bites.

• United States
4 Jan 07
Use some off repellent for mosquitos. or use some skin so soft oil body from avon.

• Ireland
3 Jan 07
Well, don't scratch or it will aggravate the itching and it will only get worse. I have found rubbing vinegar or bread soda on the effected area helps to alleviate the itching.

• India
17 Aug 07
PREVENTION is better than CURE. Don't let mosquito bite you so that you don't had the itching. could not get more simple than this. There are other ways of getting help and they are anti-itching lotion, etc.

• Malaysia
10 Aug 07
Hi margieanneart. Among the remedy that I found useful for stopping the itching from mosquito bites are: 1. Use tea tree oil. It can be easily found at your nearest store and pharmacies. 2. Apply small amount of toothpaste or hemorrhoid cream on the bites. 3. Fill your face towel with ice. Make sure it's cold. Rest the towel on the bites. There are more at the website where I found this remedies. You can read the rest of the remedies at http://www.mosquito-nettings.com/