What is The best Fast Food restaurant?

United States
January 8, 2007 12:16pm CST
With all of the choices that we now have, you can get pretty much any type of food quickly at a restaurant. What do you think is the best fast food restaurant out there? What types of food are you looking for when you go to one? Maybe you like a specific dish at one of them that keeps you coming back?
9 responses

• United States
8 Jan 07
I love jack in the box and Carl's JR.....from Jak in the box ...i love their salads mmmmmmmmm speialy the chicken club salad.....but my favorite burgers are from Carl's JR my fav is the western bacon cheesburger....mmmmmm ...now i want one....lol

• United States
8 Jan 07
I am new to Carl's Jr., having just moved into a city that actually has one. I tried their Jalepeno burger for the first time, and I really enjoyed it. With Jack in The Box, that used to be a staple when I was in college due to their 2 tacos for 99 cents deal. They also have tasty cheesecake there as well.

• United States
9 Jan 07
Well, BK has the veggie burgers, but I can make those at home for cheaper. Wendy's doesn't make a spring mix (meat-free) salad anymore, so I don't eat there anymore. McDonalds is just blah for the last few years. So in the end, I stick to quick food that isn't really fast food - such as Panera :) They make the food just as fast as a mcdonalds, but it's way healthier!

• United States
9 Jan 07
Well sometimes speed is almost more valuable when it is healthy :)

• United States
8 Jan 07
That's a hard one because it always depends on my mood! For quick meal -- Taco Bell Favorite Burger--- Jack in Box or Wendy's Fries--- McDonalds Sub--- Subway And every now and then I have a craving for a Big Mac...so I have to give in to the urge to fight the fast food habit!

• United States
7 Mar 07
I'm not sure I really have a favorite. I like the chicken sandwiches from Wendy's and I love Jack in the Box's salads :) The burgers there are ok too but not very flavorful. Other than that I have a Big Mac urging every now and then and I'll go to McDonalds and the same with the Whopper. Overall, I really like Wendy's because they have good burgers, chicken sandwiches, baked potatoes and chilli :) I guess that means I am picking Wendy's since you forced me into a choice!

• United States
19 Feb 07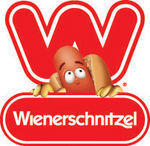 When I lived in San Diego, Jack In The Box was great and so was Sonic. In & Out Burger had some awesome fries but I was always a sucker for Wienerschnitzel and their hot dogs! The kids meals were the least expensive of any of the fast food places and they were hearty portions.

•
19 Feb 07
Wimpy over here in the UK (similar to McDonalds) Their burgers I feel are ten times better and 9 times out of 10 they are proper restaurants and you eat on proper plates with proper knives and forks! Tons better than any other!

• United States
18 Feb 07
I live in a small town, so without driving almost 40 miles, the only choices I have are McDonalds and Subway. I used to like McDonalds when it first came, but we are all tired of it now. A hamburger or cheeseburger is good once in a while, but it's nice to get something different once in a while too. Unless we are going out of town for someting, we usually go to Subway. I usually get the Subway club when I go there. It all depends on what type of food I'm in the mood for when we go out of town. Usually I eather go to Arbys for a roast beef and cheese sandwich or to Taco Bell for one of their chalupas or quesadillas.

• Indonesia
8 Jan 07
I like fried chicken so I usually eat to Mac D