I a posted a discussion about the Eternal City and ....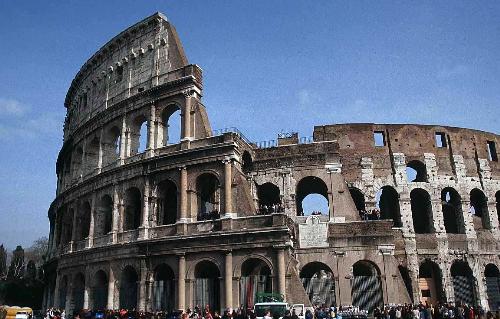 United States
4 responses

• United States
11 Jan 07
England and Ireland are the only countries outside the USA I've ever visited and I really envy you. Italy is the foreign country I would most like to visit. I'm a huge fan of Italian art, pottery, food & style. Most of all I love the nonchalance and attitude of Italians. Remember when everybody was worried about Y2K and thought Italy was taking it too lightly? ....I get goosebumps just thinking what it would feel like to get to Rome and actually stand in front of the Pieta.

•
10 Jan 07
I wouldn't have known that, myself. I would love to go see Rome and many other places, but I have a fear of flight. So if it's not in the US and can be reached by car, I will never see it. Isn't that just sad? I love hearing about other's trips and seeing their pictures, I kind of see these places through them and that keeps me satisfied.

• United States
10 Jan 07
i have never been to rome,i guess i never will.but it looks pretty an i would love to see it someday.i never go on vacation,im a home body,maybe someday ill go on a vacation