How to protect my Family from Mosquito ???

India
6 responses

• India
12 Jan 07
hi,first you have to see that there will not be any stangnation of water near your house....next grow some plants which are acting as repellents to mosquitos in your house...use creams on body..next make clean your house with out extra old materials...all the best.

• India
13 Jan 07

well the problem of mosquito in India is increasing rapidly. i am also facing the same problem.i put on odomos on my skin, and the coil of mortein.cant do anything else!!!

• Uganda
12 Jan 07
first of all purchase MOSQUITO NET for night and for day time u can purchase ALLOUT that is enough i think.... i am using ALLOUT is best for mosquitos

• India
12 Jan 07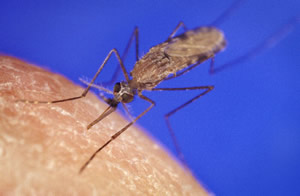 I have copied this text from http://wikipedia.org/ .. But i think this should be helpful information regarding protection from mosquitoes..."There are two kinds of mosquito control: large, organized programs to reduce mosquito populations over a wide area, and actions individuals can take to control mosquitoes with respect to themselves and their own property. Organized mosquito control programs today draw on the principles of integrated pest management. An integrated mosquito control program typically includes the following measures, all guided by surveillance of mosquito populations and knowledge of the mosquito life cycle:[13]source reduction - the removal of mosquito breeding habitats habitat modification - manipulating habitats to reduce breeding biocontrol - introducing natural predators of mosquitoes larvicide - using pesticides to reduce larval populations adulticide - using pesticides to reduce adult populations The most effective solutions for malaria control efforts in the third world are: mosquito nets (klamboe), mosquito nets treated with insecticide (often permethrin), and DDT.[1] Nets are treated with insecticide because mosquitoes can sometimes get past an imperfect net. Insecticide-treated nets (ITN) are estimated to be twice as effective as untreated nets in preventing mosquito bites.[14] Untreated mosquito nets are less expensive, and they are effective in protecting humans when the nets do not have any holes and are tightly sealed around the edges. Insecticide free nets do not adversely affect the health of natural predators such as dragonflies. The role of DDT in combating mosquitoes has been the subject of considerable controversy. While some argue that DDT deeply damages biodiversity, others argue that DDT is the most effective weapon in combating mosquitoes and hence malaria. While some of this disagreement is based on differences in the extent to which disease control is valued as opposed to the value of biodiversity, there is also genuine disagreement amongst experts about the costs and benefits of using DDT. Moreover, DDT-resistant mosquitoes have started to increase in numbers, especially in tropics due to mutations, reducing the effectiveness of this chemical."

• Hong Kong
12 Jan 07
Yes, I face the same problem monthes ago. There are some ways to do: 1, buy insecticide to kill them. 2, If there are child, inescticide is not good choice, you can buy a mosquito net to avoid it. 3, make the tepreture more lower, it won't to interrupt you. Hope it can help you.