What state and/or city do you hate? Why?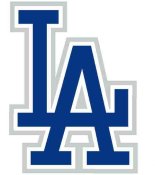 United States
January 13, 2007 5:42pm CST
I hate New York because they think they're the best. Nothing even started their except for that stupid "chicken noodle dance" dance, which is stupid by the way. And Texas too, they think they're gangster now just because a few rappers came out from their. They don't even know how to ride. They don't know how LA or Miami do it. Everything originated in the West Coast, gangbagging (unfortunately had to be created), hip-hop, rap, lowriders, and 30's on small cars. California knows how to party.
3 responses


• United States
14 Jan 07
I live in Cali, but I really hate San Francisco, they are very rude on the streets and busses, when they bump into someone, they have forgotton how to say sorry or pardon, seems like there are no more manners here.

• United States
13 Jan 07
There is no state or city that I hate.. especially not for no "east coast west coast" crap. who cares where you are from. who cares about gangs. new york is known for way more than a "chicken dance" and texas more than a few rappers.. none of this matters. be pround of where your from but why down other people? I dont get that.