Europe sacks Winter?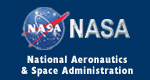 Netherlands
4 responses


• Croatia (Hrvatska)
15 Jan 07
Yes It's our responsibility, but we must know that our decision also come from God through us. Global warming will not stop till we have oil reserves. And I'm afraid when oil reserves disappear then we'll have big disaster with global warming and midst that it could appear ice age and I wonder how we can warm our homes without energy-generating product. Also note that could be posible some earth-magnetic disasters.But maybe everything will be fine. Since we are in process of lose ozone and getting greenhouse efect. So maybe greenhouse efect could have same function like ozone..

• Netherlands
15 Jan 07
It is due to global warming. There has been no snow this year and flowers are blooming right now in January! It is certainly the effects of polluting this planet of ours and now we are going to see many new problems popping up.

• United States
15 Jan 07
It has been unusually mild here in the Midwestern U.S. too. I have also heard Los Angeles, California got snow a couple of nights ago. I'm afraid it is the effects of global warming. It's starting to look like the scientists were so not kidding about the whole in the o-zone layer.