what ur comments about this pic??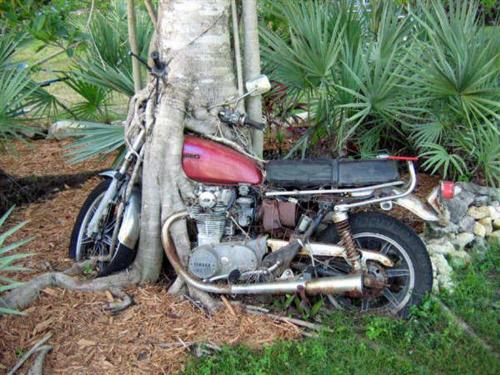 India
3 responses

• India
19 Feb 07
What a nice pic. great what a great one. n it is not lookin a edited pic lookin as a real pic i hope it is real if it it then i think it is just ousam. thanks for sharing such nice pic. the bike owner i think don't wanna that bike,also the bike is looking in great condition.

• United States
17 Jan 07
the picture is very interesting. some one has left the motercycle here for a very long time othe tree is a very fast grower. they probably took it apert and put it together at the tree. It is very unique and interesting

• United States
1 Mar 07
If you are talking about your picture. It is a picture of a beautiful young women that loves life and gets enjoyment out of meeting people. It is a beautiful picture. If you are talking about the bike it is really cool. I can picture a person riding down the road and coming to this particular spot and getting off leaning it against the tree and walking over to the stream. He sits down and thinks for awhile and then he gets up walks back over to his bike and climbs on and takes off down the road.