How long time you have a pc in your home?

Italy
7 responses

• Philippines
29 Jan 07
i've been using a pc since the 80's when pc's still don't have hard drives, where programs/games still fit the 5 1/4" diskette, and black/white monitors which was my brother's. but had my own pc since 1990, where i bought 1 part at a time until it was completed that year. and up to this day i have 2 which i gave the other one to my younger brother.

• Australia
29 Jan 07
weve had a pc at home for 15 years the one i am using now is our 3rd one its only six months old


• United States
20 Jan 07
I bought my first desktopo, a MAC, in 1987 -- long long ago. That was way before all the internet access and on-line sites. Since then I've switched to a Sony, then a HP, now have a Compaq/HP desktop, and 2 laptops. The internet is a wonderful place if you know what you are doing and how to safely surf it.

• Sweden
20 Jan 07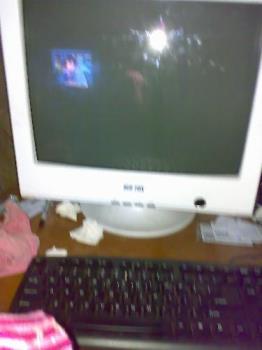 i had a laptop before for 3 years. but i bought 2 desktop computers just last october. i share the computers with my two younger brothers. and i spend like 5 to 7 hours a day on it.

• India
20 Jan 07
The personal computer that i am using now at my home is over two years. And till now it is working fine but now that i use internet connection one has to careful with all the bugs and viruses that can destroy files on ones' computer though, I feel since technology is improving and with prices falling, you should be able to get a better deal this year. let's hope with better technology, more upgrades, cheaper prices, better connectivity we can surf net faster and more eficiently and get more value for our investment.