How would you tell your friend that she/he needs to change?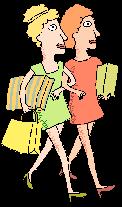 United States
2 responses

• Philippines
24 Jan 07
That could be quite an awkward situation. I guess the best thing to do is try to change the subject for the moment and then talk to my friend later in a heart-to-heart talk about that particular conversation that embarrassed me. I guess to minimize hurt feelings, one has to explain where one is coming from, why you got embarassed, why you were hurt, etc. If s/he's a good friend, s/he'll understand what you mean. Feelings won't be hurt if you don't attack your friend and be harsh about it. Talk in a cool manner and hope for the best that s/he'll understand.

• Canada
24 Jan 07
I hate having to say anything that would be considered negative but if I have to I would say don't take this the wrong way but everyone can hear you and you are embarassing me . I find if I have to say something the best approach is to be completely honest . I will usually try to say it in a way that comes across as a joke so as not to hurt their feelings.