Hairdye Accidents?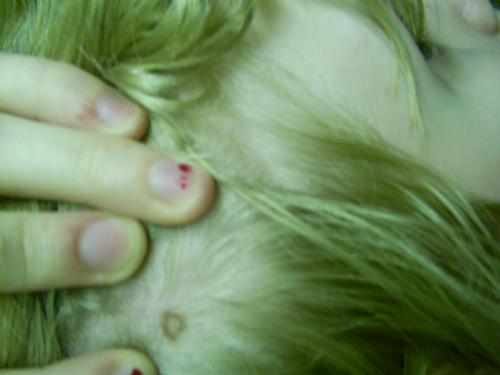 Sweden
January 23, 2007 1:42pm CST
I recently read an article about a boy who wanted to dye his hair black but ended up with a swelling head instead. Read here: http://www.thesun.co.uk/article/0,,2-2007020769,,00.html I'm no huge fan in dyeing my hair but I have dyed it about 5 times so far. Last November when I was bleaching my hair I got a few strange circles corroded in my head. They're still there! See picture below. An acquaintance of mine lost all her hair from hairdye a couple of years ago, also. Have you ever experienced any similar things where your skin or hair reacted negatively on hairdye? Do you think the person should blame himself for not have done the allergy patch test properly? Or should the person get compensation from the hairdye company? I often hear about people having had accidents with hairdye because they were allergic but they didn't know, etc. It kind of gives one the impression that people are too lazy to do the tests at all.
1 response

• United States
23 Jan 07
That's a terrible reaction to get just because he didnt use the patch test first! That's why they have the warnings on the box! I don't think that they should get compensation from the hairdye company, after all, they clearly state on the box to do the test first to see if you'll have a reaction. He ignored the warning, so I don't think he has a claim, or a legal leg to stand on. They wouldn't post the warning if there wasn't a reason to be concerned, some people are more prone to an allergic reaction than others. I've never had a hairdye accident myself, but a girlfriend had one where she changed the color of her hair so many times that it ended up looking like a horizontal rainbow. Her scalp got irritated from it, but she didn't lose any hair, just her pride, lol.