are u affraid of black people in ur country?

Romania
11 responses

•
25 Jan 07
hi there, no im not afraid of black people because ive never had any trouble with them and they don't do me any harm, there just the same as anyone else with another skin colour! :)

• Sweden
25 Jan 07
yes. they are just the same as all of us. they are also humans, too. it doesn't mean that because they are black, they are mean individuals. that does not make any sense at all.


• Jamaica
23 Mar 08
It is just a case of colonisation in reverse. Only, blacks in white dominant countries do not seek to take over and dominate but rather to just to earn a living working hard and excelling as they know they can even with the menial wages and bottom of the line jobs that they are given as starters. It is sad that blacks are passed off as savages as you may have been led to believe seeing that you are somewhat afraid. There are black savages and there are white savages. A savage is a savage and I am afraid of both. The saddest thing though is that many blacks seem to start believing this about themselves. Blacks are no more voilent than whites. They've rather being backed in a corner over the years which to this day they struggle to come out of. Much success have been realised but there is still much further to go. I guess by all indications blacks are not willing to allow anyone to tell them how far they can or cannot go in life. Many years after the holocaust the jews still hurt and they work on their healing. It is the same with blacks and with any poeple who were ever oppressed and hurt. The world over blacks are portrayed as savages who have come to pilfer and raze and that has got to hurt. Plus there are still black countries which where colonised by whites where to date they are the more dominant force in that country. Not all countries forced out the whites as you put it but rather took a stand against being worked to the bone to make the whites richer and them poorer, sicker and constantly ill treated. Zimbabwe and possibly Haiti are the only countries I can think of where one could say whites were totally driven out. other countries sought to work on putting an end to colonisation and oppression and focused instead on establishing cohesive living between all.


• United States
28 Jan 07

• Philippines
26 Jan 07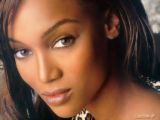 No I'm not but I have to admit that african-americans makes people here in our country stare at them because they really stand out in the crowd. People here are so fond of foreigners.

• Romania
26 Jan 07
No!!! Jessus!!Why should i be?I love black ppl and i respect them for what they are!

• Sweden
25 Jan 07
in my country, we rarely see black people. and whenever we do, i hate it when people stare at black people as if they have a certain incurable disease. there's no point in looking at them with disrespect. they are also human. they was just born black but that does not mean they are less of a person. i am not afraid of black people. after all, kindness and good personalities of a person cannot be concluded because of our skin appearances.


• India
22 Feb 07
its very rude to be afraid of black people we should not rotate the past as nelson mandela and mahatma gandhi fhought for black people. their sacrifice should not waste now white or black its not important . what is more important is human behaviour. white people are all good?????? human behaviour not to do with colour