Bird Watching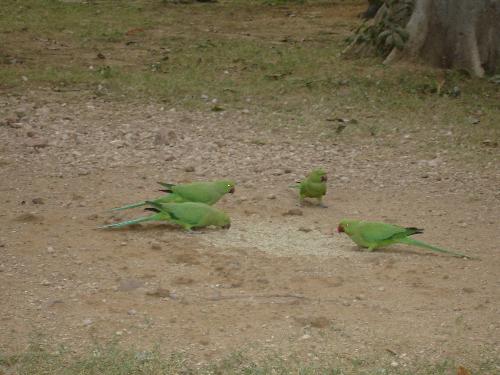 India
January 29, 2007 11:38pm CST
I have started liking watching the Birds in Parks and other open spaces, I also like to take their photogrphs, How many of you like to watch the Birds? What are your experiences on this?
7 responses

• United States
30 Jan 07
I love to watch birds. I have a bird feeder just outside my kitchen window and like to watch them come to eat. There aren't as many different kinds here as there were where I used to live, but they're interesting to watch anyway.

• United States
13 Aug 09
We have feeders and houses in the yard the wife makes sure of it.I also planted some Morning glories so we have plenty of humming birds.My wife and I enjoy sitting on the back porch watching them

• United States
13 Jul 07
I find birds fascinating. They're so pretty! I'm still trying to figure out what a particular bird I sighted about a month ago was. I wish I'd taken a picture. I caught sight of it in flight on the west side of El Paso, Texas, and it certainly did not look native (a lost migrant bird, maybe?). I'm guessing it was larger (by quite a bit, wingspan certainly larger than 2, possibly 3 feet, at least) than a raven, all white, appeared to have a long neck with its head tucked up into its shoulders so that its neck hung folded below it (like some kind of stork, maybe?). It was pretty high up, so I could not discern whether its legs were dangling behind it or whether they were tucked up underneath. It flew by flapping rather than gliding. I mean, It was SOME kind of stork, egret, or heron at least, but I wish I knew exactly what.

• Finland
6 Apr 07
i started bird watching as a part of my studies...and when it became my addiction and biggest passion i could hardly figure out.

• Canada
15 Mar 07
I got interested in birdwatching because my mom used to have a large birdfeeder very close to our livingroom window. You could see many different types...finches, sparrows, junkos, and chickadees visited every day. Now, I go for hikes and see other types of birds...hawks, songbirds, osprey and eagles. I find birds and birdsongs amazing!! Now that spring is approaching, I look forward to hearing the mating calls.

• Canada
15 Mar 07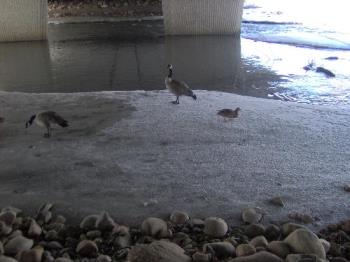 Birds are interesting to watch. I see them all the time when I go down to the river. I live near a natural breeding ground for Canada Geese. Soon dozens of little baby geese will be running around along the river bank.

• United States
14 Mar 07
I have enjoyed birdwatching since I was a kid. I'm a little bummed out because we now live in a fourplex with no yard and I miss the birds I used to feed and watch in my back yard when we live in a house.