would you help me to get recover from my Handicap?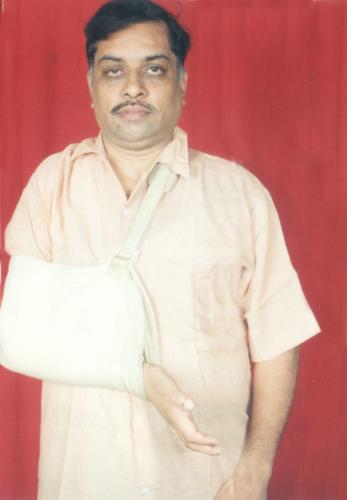 India
January 31, 2007 6:52am CST
Can you pray for me to your God for setting things in right way? You know I'm suffering with Neuro Injury for the past three years. I'm doing this work only due to my handicap. I don t care what god you believe in,I don't even care if you believe in God or not. WOULD YOU PLEASE SAY A PRAYER FOR ME?
4 responses


• India
31 Jan 07
God said you shall be healed, if you possess a true belief in Almighty. I am sure Lord has a miracle for you. Keep your faith. Take care.

• United States
31 Jan 07
Dear Heavenly Father, I come to you in prayer asking for healing, strength, and comfort for this hurting soul. We know that all things are possible through you Father, I ask these things in Jesus' name, amen. I will keep you in my prayers daily.

• India
31 Jan 07
Yes , you are on the way to recovery.The progress you can find is due to your willpower and the blessings of God and goodwishes with prayers of friends.