Have you ever lost something ?

Indonesia
3 responses

•
2 Feb 07
I ever lost my everything! When I was so little I lost my parents, when I become a little younger I lost my things, when I entered in the world of teen age I lost my love, and now Im losing my life. This is what Im an incomplete me =)

• Indonesia
2 Feb 07
I am sorry to hear that, but i am glad to see your smile even your life is was lost ;)

• Canada
2 Feb 07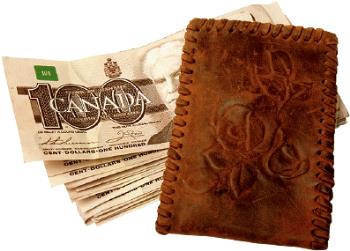 I have lost my wallet once, which had stuff in it i REALLY wanted back. Like my photo ID, a whole new sheet of bus tickets, some money, and all my bank cards credit cards. my social insurence number. Too much stuff to loose. now i always put it in a zippered pocket, or in my purse if i carry one. i have also lost my cellphone before. But before i realized that i lost it someone called me to tell me they found it! that was pretty nice of them. i'd wish that would have happened with my wallet to. but i guess you can't win them all.

• Indonesia
2 Feb 07
You are so lucky that someone who found your phone is a good person to give your phone back. I never found my lost things, and i can't do anything to bring them back.

• India
31 Jan 07
Well in school i might have lost my pencils, rubbers, ballpens, little things not much and that too not often. But yes once i had my imp. notebook misplaced by vested interests just before exams once but thankfully with gosd' grace i came on top in that exams & did very well and i am proud of it. So one should be alwasys postive & things will work out well.