Falling inlove... a gift or a course?

Philippines
February 1, 2007 1:15am CST
everytime i fall in love with someone, i always end up getting hurt...it was really painful and now i am afraid to fall in l0ve again because im afraid to be hurt again! but some people have fallen in love and thier relationship is going strong. It made me think, is falling in love a curse? or is it a gift? what do you think?
9 responses

• Brazil
15 May 07
For me to love am everything in the life, to love and to be loved.To live a love where everything is reciprocate, the two people feel the same things, desire, wills finally are in total syntony.A lot of people say that to love of truth it is alone once in a lifetime,the another are passion or some attraction type that soon will pass.I don't think like this, at little time I lived my second love in my life and I can tell him/her that was better of the the first time.Today I am ripe and I see the life in another way,I know how to tan the relationship better and like this to live with more intensity that love.Then I say you love always, if revolt falls and go straight ahead, a new love will come.Always use what learned of good in his/her new relationship, with certainty you will be more prepared for the new love, it will be more Experienced and it will increase like this a lot their chances of being more and more HAPPY.A lot of love to all.kisses for you...kristia

• Quezon City, Philippines
6 Apr 07
I guess it is a gift, it would then just depend who you fell in love. I guess it is a risk when you fall since you have to really make sure he/she is the one to really love. Getting hurt are the things you should always anticipate in this arena. Its part of loving and being loved. Because I believe from the hurts that it made makes you more stronger and braver each time you fall and finally you'll learn more what is and when is the right time to fall in love again. But believe me no matter how you were hurt in the past or is still hurting in the present you will feel this way over and over again if you don't learn from it. Make those experiences teach you how to handle the next time you find love again.

• Uganda
6 Apr 07
kritia, falling in love is a natural chemistry-God made us all to fall in love, marry and fill the world. You cant count yourself out in this very natural business. Yes I agree, falling in love can hurt and it does all the time because there can never be any two people without a conflict of interest, let alone mannerism. The best thing you can do is not to hurry to fall in love-take your time even if it takes four years! During this period of time, you will have had enough opportunity to maturely judge whether that is the love of your life! I want you to fall in love again, but please dont be hasty about it!

• India
31 Mar 07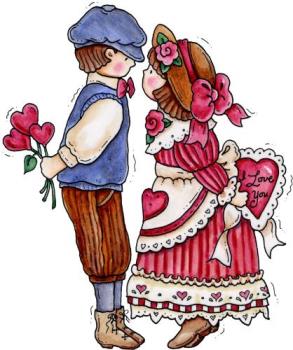 Leave everythin on the god. You will find your real one one day. I will pray to god for you. But only you have to say with me that Jay Maa Kali. Actually it is Hindi language statement. So, you may not understand but it will work for you.

• India
10 Feb 07
hhhmmm......I don't know much about love because I haven't had a relationship with a girl yet and a scared of being hurt but one thing I know is that Love is God's greatest gift

• India
1 Feb 07
falling in a love is a gift of god . my girlfriend loves me very much .

• India
1 Feb 07
well according to me falling in love is gift only wen other side is also with u. but if it is one sided then i must say then it will become curse to u. but i will say that love is the sweetest feeling which cant b express.


• Canada
1 Feb 07
Thats a good question, personally I have found myself loving a woman on a few different occations and something happens that ultamitely results in pain. I have seen good loving relationships built that go on for years but at the same time I seem to have issues with my own love life and it often ends in sorrow, i tend to let it settle for a while then have the lonelyness overcoming myself I seek out a new relationship... In my experience I would say it is both a curse and a gift, and if it doesnt work out with one person although it hurts they probably werent the right person for you... thats my opinion anyways