Heroes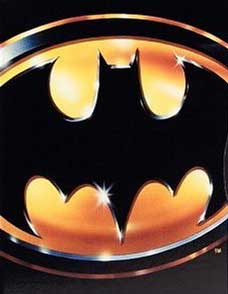 United States
February 4, 2007 5:55am CST
In stories, movies, video games, and other form of entertainment, stuff with heroes sells. Conflict drives the plot, and a gripping plot keeps people interested. The most interesting heroes, I've found, tend to be on the younger side. Barely out of puberty. Younger than 25 at the very oldest. My question is this: what do these heroes do after they've saved the world? They'll never top an event like that for as long as they live. How do you go on when your crowning achievement happens, and you've still got 60+ years to live? What does a hero do when there are no battles to fight?
3 responses

• United States
6 Feb 07
I think that most heroes die young. Also I don't believe there will ever be a time when we don't need a hero. Also did you know that most modern heroes are based on Greek Mythology?

• Bahrain
5 Feb 07
maybe, the heroes then get a house in the countryside and spend time with their lois lanes. who knows, i mean basically the kind of hero you described is mainly a comic book hero, the kind that saves the world, but heroes today don't actually come in that package, do they? Personally, i prefer the heroes, that are not too fake, as in they are not extremely good. Like vin diesel in pitch black, he was a hero in some ways, yet he wasn't all that good. And usually the heroes in games are always fighting with conflicts within themselves, atleast in games that i like, a good example would be double agent, he had tough choices, and sometimes what he chose wasn't exactly right. Bottom line, noone can really save the whole world. Someone always loses.

• United States
5 Feb 07
I was thinking more like Dante, in Devil May Cry. In the first game, he saved the world of humanity, by killing the emperor of the underworld. Capcom then made a sequel, and there wasn't any conflict that could top the first game. It would be interesting to read a book or see a movie about heroes after the fact. Southern Fiction has no point and has a huge following. It wouldn't be a stretch to make an "after-hero" story sans point.

• United States
4 Feb 07
Yeah, but I imagine that gets old. I see aged heroes as crochety, and pathetic. The world has moved on, and they haven't.