which aspect of nature do you love the most

India
February 4, 2007 1:04pm CST
Which aspect of nature do you love the most. FOr me it has always been the beach and the sea. I love to feel the soft smooth sand under my feet along with the cool wind blowing in my face. And especially watching the ships in the distance as they seem to remain motionless and most importantly the clear blue endless water sparkling in the sunlight? What about you ? What is it about nature that you love?
2 responses

• United States
4 Feb 07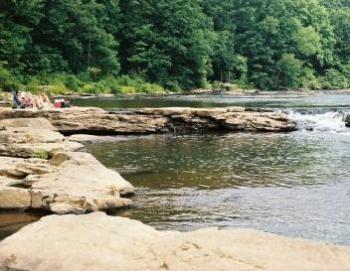 I simply love being in nature, mainly the woods/forests. There is a place near by called Ohiopyle where there are hiking, biking trails, and one trial leads to a small stream where you can sit on the rocks and just enjoy nature. it's wonderful.

• India
5 Feb 07

i love everything about nature.i easpecially like the soothing effect that it has.be it the breeze,sea,hills.or even a stream has that effect.i am still stunned at this effect when i go to a beach .it is amazing.i am a keralite and there some rain forests inour part of the country,i love to listen to the sounds of the creatures in there.there is sound yet you feel silence in it.